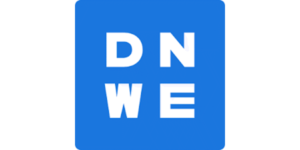 Josh Reason is launching the Domain Name Wholesale Exchange (DNWE). The new platform aims to bring a better wholesale experience to domain investors.
The exchange is a domain platform built entirely for domainers so the registration process is handled manually. Non-domainers are not accepted.
The seller pays a 9% commission on all listings and all transactions are handled via Escrow.com.
Here is what Josh said on Twitter about the new platform:
"The core concept is to move domain "liquidation" out of the forums and into a simple, easy to use platform with domain quality control and price control."
"The platform is purposely exclusive to domain investors so that you can keep wholesale and retail prices completely separate at the same time."
"The goal is to have investment worth domains across all price points ($299+). Sellers are charged 9% with all associated fees baked into the price."
"Part of the value is that "significantly" over priced domains or poor quality domains will not be accepted so please don't get angry … Think of it as a free appraisal"
Here are are some of the key features of DNWE from the buyer and seller perspective?
Buyer
We only accept investment worthy domain names.
We don't allow domains to be clearly priced above wholesale.
It's easy to search and filter through domain names.
All domains have non-negotiable Buy It Now prices.
Buying inside DNWE
You won't see poor quality domains for sale.
You won't see end-user prices.
You won't spend hours looking for investment worthy domains.
Seller
Keep retail price tags on your domains in the public aftermarket.
All listings on DNWE are not visible to most end-users.
An industry low success fee of 9% with Escrow fees paid by us.
Quick payouts for lightning fast liquidity.
Selling inside DNWE
You get fast payouts with low commission.
Your listings will be 100% private and only visible to investors.
You can easily liquidate domains, track sales, and get paid.
FAQs
All domains must be priced at wholesale. The minimum price is $299 with no maximum.
Currently we are only transacting via Escrow.com.
We charge the seller a 9% commission on all listings.
We don't have any specific restrictions however low quality domains will not be accepted to the platform.