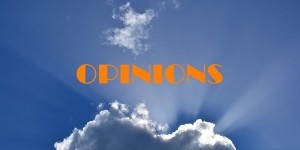 I have bought no domains this year. This is for sure my biggest purchase drought since I started buying domain names in 2002.
I have not been extremely active in expired auctions lately but I have made bids on over 20 domains in GoDaddy and Dropcatch auctions and watched quite a few more domains. Needless to say I lost on all of them.
Well, I have actually won 2 GoDaddy auctions but both domains (1 at Enom and 1 at Tucows) were renewed after the auction ended. GoDaddy doesn't give a damn about this and of course of its reputation.
I have been more eclectic in the past couple of years. I am trying to buy less quantity but better quality domains. But I don't think my pattern changed dramatically this year to explain this drought.
On a slower year, like 2019 was, my monthly average spent on expired auctions was $3,750. So it is quite remarkable for me to spend $0 in January. Of course all this can change with a couple of larger purchases.
I have also agreed to buy a domain name privately for $10,000 but the broker involved went silent for 15 days after I agreed for the amount the seller was asking. I finally got an email from the broker yesterday that the seller is very slow to respond. No kidding… So is the broker.
So I wonder if the quality of expired domains has dropped or am I being too picky. Or is it simply a coincidence?