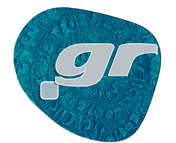 I am buying .com, .org and New gTLDs but I am also buying a few ccTLDs.
I own a few .co.uk, a couple .co (do these count as ccTLDs?) and of course a lot of .gr domain names.
This is a list of the .gr domains I have bought in 2015 up until now. I think it is interesting to see the quality of .gr domains that are becoming available. Most of these domains are from drops. And there are no auctions, just simple backorders.
The thing that you need to know, before registering any .gr domains, is what English words are popular and used in Greece. For example almost no one uses the word attorney, so attorney.gr would be next to worthless. It's only the word lawyer that is used in Greece.
I am only posting the domains that are in English. I also buy .gr domains that are in Greeklish (Greek language written using the Latin alphabet) that are pretty popular in Greece.
Here is a list of .gr domains I bought:
bazaar.gr
milf.gr
pornstar.gr
sushi.gr
parthenon.gr
digit.gr
embryo.gr
ships.gr
athenstaxi.gr
if.gr
dn.gr
en.gr
12.gr
22.gr
24.gr
The .gr registry released this year a lot of previously reserved 2 character domains. 2-letter country codes are still reserved.
And here are a couple of domains for my Greek friends:
ekali.gr
paradeisos.gr
tzaki.gr
mouragio.gr
anergia.gr
mouseio.gr