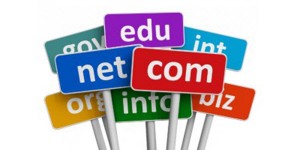 Here are some news that came out over the weekend from Mike Mann and Rick Schwartz.
Rick Schwartz
Rick announced that he will be using Rick.tv as the home of all the videos he has posted in the past few months on Twitter.
After much consideration and helpful input from all of you, I have made my decision on where to host my shows.

Rick.(TV) as I also own Ricks.(TV)

To me it's a natural fit for what *I* am personally trying to do and accomplish with THIS project. #Domains #Branding #RickTV pic.twitter.com/mgo02OouIm

— Rick Schwartz 👑 DomainKing® (@DomainKing) September 21, 2019
Here is what Rick said on the subject 7 years ago:
Personally I wanted to develop Rick.TV. But each time I think of doing it I just refer back to what I just wrote. I don't own Rick.com. That means much of the fruit of MY labor will end up somewhere else. That's a bad equation. I even went out and got Rick.co. But without the .com version I just know I will always being running faster than I actually am.

Now I might launch Rick.TV anyways because I do believe in 'Destinations' and hopefully I can overcome the hurdle by drawing attention to the difference. When 1-800-MATTRESS came along they had a problem. There were 8 letters in a 7 digit telephone number. So to educate the consumer their slogan was 'Leave off the last 'S' for savings!' That was enough to do the trick.
Mike Mann
Mike announced that he passed 350,000 domain name registrations in his DomainMarket.com collection.
Passed 350,000 super premium domains in my https://t.co/9fmsLJ27S6 collection (350,307 atm)

— Mike Mann (@mikemanndotcom) September 18, 2019
Please say that it is quality over quantity but there are a few players in the industry (Huge Domains, GoDaddy, etc.) where quantity works. They may not the the most effective way to do domaining but if you have the man power it might work.
Of course Mike Mann is working alone so that is a whole different game. But I have the feeling that Mike is looking to sell the company and the 350k domains just like he did with Buy Domains and the 500k domains he had there.