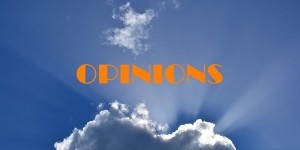 It has been 3 weeks since I last replied to domain inquiries and I feel fine!
During the year I reply to all domain inquiries within 24 hours. It doesn't matter if it is a weekend or a holiday.
But this August I took some time off. And I took some time off from domain inquiries that is really time consuming if you have a few thousand domains. It felt like 2 weeks but when I looked today I realized I had not replied to a single inquiry since August 13. That is exactly 3 weeks and one day.
I will now try to catch up with the hundreds of inquiries. There are a couple of buyers that really seem anxious to buy my domains… But of course that is a lot of junk inquiries in there too.
Some may wonder why I don't give my domains to a broker to handle. Well, I don't trust my domains with anyone as no one knows them better than me. And having a broker handle my domains and asking my for a quote every time he/she gets an inquiry seems like a waste of time. I can do it myself and save some time. And I know a dead-end inquiry the second I see it so I don't send quotes to most of my inquiries.
Is it possible that I lost a sale? Yes, it might be. There are some impulse buyers out there or a company has a certain time frame to decide on the its brand. But is it possible that I could get a bit higher prices on a couple of domains cause I seemed indifferent. That is possible too.
Anyway, while I was still writing for this blog I took some time off from almost everything else. I didn't do any web development, a digital marketing project I have was not running in August so I was off social media and Google ads, and I generally tried to stay away from work as much as possible. Running a business means you can't completely go off the grid…
I spent a lot of time with family, going swimming and relaxing at the beach and going out for drinks or food.
The other thing that I did in August is keep watching the expired auctions although my searching and bidding was not as intensive as the rest of the year. I bought very few domains in August. I bought only 7 domains, 6 in auctions and 1 in the aftermarket for the name of my new company.
Of course it is not like I didn't try to buy a few more domains. I liked accessibility.com to go with my functionality.com but it ended up at $52,200 at GoDaddy auctions. I could have paid $15k or even $20k… BTW I don't know who bought the domain as it has whois privacy and the generic Godaddy lander.