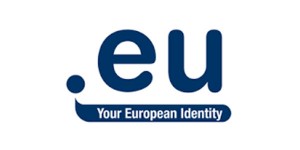 EURid announced that it will soon launch a new extension that is probably the worst extension ever created.
They think that they are launching .eu in Greek (.ευ). But what they are really launching is probably the worst extension ever. Yes, probably worse than .horse or .onl.
And it is the worst extension ever because while 'eu' are the initials of the European Union, 'ευ' is simply 2 letters that look similar to 'eu'. If they wanted to create an extension that Greeks would understand thry should have translated "European Union" to "Ευρωπαϊκή Ένωση" and created .εε instead of .ευ.
People in Greece barely ever use .eu domains (except for when they are free for the first year, then they drop the domain and use a new free domain). They are never going to use an IDN ccTLD.
And .eu was not a real ccTLD in the first place. There is no EU country. All countries in the EU have and use they own ccTLDs.
Everybody in Greece knows and uses .gr domain names. And Greece already has its own IDN ccTLD .ελ that no ones knows or cares about.

BTW 'ευ' has a completely different meaning in Greek on its own that confuses things even further.
EURid (European Registry for Internet Domains) is the non-profit organisation appointed by the European Commission as the domain name registry that operates the .eu top-level domain and its variants. EURid currently manages the .eu and .ею (.eu in Cyrillic) extensions.
So EURid is simply wasting European funds to launch this useless extension no one wants and no one will ever use.
So EURid said in an announcement that "On 16 November 2009 the IDN ccTLD Fast Track Process was launched and as of that date eligible countries and territories were able to request their respective IDN ccTLD(s) through the process."
It is the first time I see a "Fast Track Process" take 10 years! But I guess that is just the hard working European Community organizations.
EURid will now start the IANA delegation process for .ευ. The launch date of the .ευ is planned for 14 November 2019.