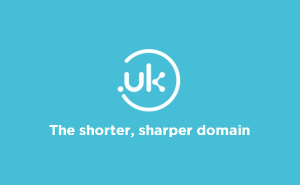 1,835,159 unclaimed .uk domain names will be released in the next few days.
UK domain registrants with a third-level domain (.co.uk, .org.uk, .me.uk, .net.uk, .plc.uk or .ltd.uk) had until 06:00 BST (UTC+1) on Tuesday, 25th June 2019, to secure the shorter second level (.uk) equivalent. Now all unclaimed domains will be made available to the public.
25th June 2019 was the end of a five year 'Right of Registration' period set aside by Nominet in June 2014 to allow third-level domain registrants time to consider whether they would like to register their second-level equivalent.
Further details on the Right of Registration period and the .uk domain can be found here.
Stage 1
Nominet, the .uk registry, will release 1,835,159 .uk rights over 5 days starting today at or after 14.00 BST (UTC+1) on each day:
1st July 260,205 domains Letters A-B + 0-9
2nd July 378,971 domains Letters C-F
3rd July 473,805 domains Letters G-M
4th July 450,444 domains Letters N-S
5th July 271,734 domains Letters T-Z
Those interested in securing a particular .uk domain should contact a participating registrar.
A list of registrars participating in the release can be found below.
Stage 2

All remaining .uk domains will become available in their respective batches one week after the initial release date.
So, domains that are released in batch 1 (1st July) but not registered will become generally available through the normal registration process, via any registrar, one week later, i.e. on 8th July at or after 14.00 BST (UTC+1).  Batch 2 will become available on 9th July, batch 3 on 10th July, etc.
The release schedule for Stage Two is as follows:
8th July – Batch 1: Domains beginning 0-9, a-b
9th July – Batch 2: Domains beginning c-f
10th July – Batch 3: Domains beginning g-m
11th July – Batch 4: Domains beginning n-s
12th July – Batch 5: Domains beginning t-z
List of registrars participating in .uk Right of Registration release
Below is a list of registrars participating in stage one of the release process from 1st – 5th July 2019.
From the 8th July onwards, all registrars will be able to register any previously reserved .uk domains that remain available after stage one.
Tag
Registrar
QIQ
QiQ Communications PTY LTD T/A QiQ
www.qiq.host
I-REG
Imperial Registrations Inc
www.ireg.net
EASYSPACE
Easyspace Ltd
www.easyspace.com/domain-names/extensions/uk
HOLISTECH
Holistech Limited T/A Interesting Digital
www.interestingdigital.com
FOREDIA
Foredia Limited T/A Foredia
foredia.uk
ICN-BG
Internet Corporated Networks Ltd.
www.icn.bg
ADDACTIVE
Addactive Limited
www.addactive.co.uk/
CORENIC-CH
COREhub, S.R.L. T/A COREhub S.R.L.U.
corehub.net
CATCHIT
LOWREG LTD
www.lowreg.co.uk
BBUKL
BB Online UK Ltd
www.bb-online.co.uk
EH7INTERNET
EH7 Internet Ltd T/A eh7 Internet Ltd
www.eh7.co.uk
TRADELINK
Mr M Chiprut T/A Tradelink
www.tradelink-admin.com
PERFECTDAY
Mr Brian Tran
www.perfectday.com/
KANDEKORELTD
Kandekore Ltd T/A Kandeshop Internet Services
MEDUSARED
Medusa Red Limited
www.absolute-email.net
MAGRATHEON
Zenesis Limited T/A Zenesis Limited
www.zenesis.com/
SRSPLUS
Register.com Inc T/A SRSplus, LLC
srsplus.com
INTERNET-ASSIST
Internet Assist Limited
www.ia-hosting.co.uk
LOOKUP
Business Direct Online Ltd T/A Lookup Domains
easy-domains.co.uk
NFSUPPORT
NetFocus ICT Limited
netfocusict.com/
CSC-CORP-DOMAINS
Corporation Service Company (UK) Limited
www.cscprotectsbrands.com/
CREATIVEMIX
Sean Warburton & Gillian Warburton
domains.creativemix.co.uk
SARGASSO
Sargasso Networks Ltd.
www.sargasso.net/
SIGNSERVE
Alan Drury
www.adsw.co.uk
BRIGHT
Dark Group Ltd
www.netbrand.uk
CHERISHEDDOMAINS
Mr Peter Colman
www.cherished.com
JOKER
CSL Gmbh Computer Service Langenbach T/A Joker.com
joker.com
BUSINESSDIRECT
Business Direct Online Ltd T/A Business Direct Online t/a Easy Domains
www.easy-domains.co.uk
IAMPMEDIA
IAMP Media Ltd
iampmedia.com
GOGOGO
BeepWeb Ltd
www.beepweb.com
IP6NET
IP6net Ltd
www.ip6net.net
XLINK
Cronon A G
www.strato.de
NETENERGY
Net Energy Internet Limited
www.netenergy.net/
RAREDOMAINS-AU
Domain Directors Pty Ltd T/A Instra Corporation
www.instra.com
MELITAWEB
Melitaweb
ukbackorder.com
REGISTER
Register.com Inc
www.register.com
MILESTONENET
Milestone Design Services Ltd T/A Milestone Web and Host Your Church
www.hostyourchurch.co.uk
WEBSTORES
WebStores (UK) Ltd
www.webstoresuk.com/
BOXREG
John Mounsey
www.boxreg.uk/
SIS
Seem Internet Solutions Limited
www.seem.co.uk
MARKMONITOR
Markmonitor Inc. T/A MarkMonitor Inc.
www.markmonitor.com
WILDWEST
Wild West Domains, Inc.
www.wildwestdomains.com/
FASTHOSTS
Fasthosts Internet Ltd
www.fasthosts.co.uk
XILO
XILO Ltd.
www.xilo.net/
DISCOUNTDOMAINS
Astutium Ltd T/A Discount Domains UK
www.discountdomainsuk.com
BRANDSHELTER
Key-Systems GmbH T/A BRANDSHELTER
www.brandshelter.com
GLOBALVILLAGE-DE
Global Village GmbH
www.global-village.de
DROPCYCLE
Mr Andrew MacLaren
www.dropcycle.co.uk
HERALD
Dr M D Harper T/A Herald Information Systems
domains.herald.co.uk/uk-tc.html
COMPUSOLVE
Mr John Frey T/A Compusolve Associates
www.compu-solve.com
CIXONLINE
ICUK Computing Services Ltd
www.cix.uk
ABNAME-SE
AB Name ISP T/A Name SRS AB
www.nameisp.com
NSI-US
Register.com Inc T/A Network Solutions
www.networksolutions.com
PERFECTSENSE
Perfect Sense AB
www.webb.se
LIVEDOMAINS
Fasthosts Internet Ltd
www.fasthosts.co.uk
ENCIRCA
EnCirca, Inc
www.encirca.com
AKSOL
AK Sol Ltd T/A AK Solutions
aksol.com
KODER
ADMT Limited
www.koder.co.uk
NAMESPLUS
Mr M Chiprut T/A NamesPlus
www.namesplus.co.uk/enquiries.html
SCOT-NET
Scotnet.co.uk Ltd T/A Scotnet.co.uk Ltd
www.scotnet.co.uk
UNLIMITED
Unlimited Web Hosting UK T/A Unlimited Web Hosting UK Ltd
www.unlimitedwebhosting.co.uk
NAMECHEAP-INC
Namecheap, Inc.
www.namecheap.com/
PRODOMAINS
Fasthosts Internet Ltd
www.fasthosts.com
YSH
Dark Group Ltd T/A YSH
www.ysh.uk
GALCOMM-IL
Communigal communications Ltd T/A galcomm.com
www.galcomm.com
TOTALREG
Total Web Solutions Ltd T/A Total Registrations
www.totalregistrations.com
ZONAT
Zonat SA
www.hosting.co.uk/
BLUESPARK
Blue Spark Limited T/A Blue Spark
www.bluespark.co.uk
ELECTRICNAMES
Business Data International Ltd T/A Electric Names
www.electricnames.co.uk
MACWARE
Mr Ian MacDonald T/A MacWare Ltd.
www.macware.net
CATALYST2
Catalyst2 Services Ltd T/A catalyst2
www.catalyst2.com
BLACKNIGHT-IE
Blacknight Internet Solutions Ltd T/A Blacknight Solutions
www.blacknight.com/
SWIFTNAMES
Penguin Internet Ltd T/A Swiftnames
www.penguin-uk.com
ECENICA
Ecenica Limited
www.ecenica.com
YDNR-NL
The Registrar Company BV T/A The Registrar Company
www.theregistrarcompany.com
PORTS-SE
Ports Group AB
WEBCON
Web Consultancy Group Limited
VIMANTISDOO
Vimantis doo
Journalistic.org
TULLNET
Mr Colin Tulley & Mr Ken Tulley T/A Tullnet Internet Services
www.tullnet.com/contact.php
FARAWAY
Faraway Furniture Ltd
www.farawayfurniture.com
DATAFLAME
Paragon Internet Group Ltd T/A DataFlame
dataflame.com
KUALO
Kualo Ltd
www.kualo.co.uk
NAMEBAY-MC
Namebay SAM
www.namebay.com
THENAME2014
TwentyTwentyMedia Limited T/A TheNames
www.thenames.co.uk/
IAHOSTING
Internet Assist Limited
www.ia-hosting.co.uk
EURODNS
EuroDNS SA
www.eurodns.com
SITEFINDERS
Sitefinders Net Limited T/A Sitefinders Net Ltd
www.sitefinders.co.uk
DERRINGER
Michael Derringer T/A Happyserver Limited
www.happyserver.net
HYPERLINK-MEDIA
Alex Jordan T/A Hyperlink Media Ltd
www.hyperlink.co.uk
BIRCHHOSTING
Birch Hosting Limited T/A BirchHosting Limited
www.birchhosting.com
UKFAST
ukfast.net Ltd T/A UKFast.Net Limited
www.ukfast.co.uk
WEBFUSION2
123-Reg Limited
www.123-reg.co.uk
FIRSTSERV
Firstserv Limited
FIRSTSERVLTD
Firstserv Limited
firstserv.com
PORTSGROUP
Ports Group AB
www.domaininfo.com
EXA
Exa Networks Limited
www.exa.net.uk/
ASCIO
Ascio Technologies Inc. Denmark � filial af Ascio Technologies Inc. USA T/A Ascio Technologies inc
www.ascio.com
UK2NET
UK2 Limited
uk2.net
MICROLITE
COLCATWEB Limited T/A UK-Cheapest.co.uk
www.uk-cheapest.co.uk
ANDREWBENNETT
Mr Andrew Bennett T/A Whois-Search.com
www.whois-search.com
NUBLUE
NuBlue Ltd T/A Nublue Ltd
www.nublue.co.uk
NOMIQ
Nom-IQ Limited T/A Com Laude
comlaude.com/
NAME2NET
Mr L Ippolito T/A Name2net
www.name2net.co.uk
VALUE-REG
Astutium Ltd T/A Value Registrations
www.astutium.com
CLOUDNEXT
Cloud Next Ltd T/A Cloud Next Limited
www.cloudnext.uk
WEBGURU
Webguru
www.domainorder.com
LOWREG
LOWREG LTD
www.lowreg.co.uk
SHORESLTD
Shores Ltd
web.uk-plc.net/shores-ltd/index.html
ALLTHEDOMAINS
Domain Registrar Services Ltd. T/A allthe.domains
allthe.domains
ASSETICT
ASSET ICT LTD
www.assetict.com/
DAILY
Paragon Internet Group Ltd T/A Daily.co.uk
tsohost.co.uk
SCHLUND
1&1 Ionos SE
www.1and1.co.uk
UNIREG
Uniregistrar Corp T/A Uniregistry
uniregistry.com/
MISK-US
Misk.com, Inc. T/A Misk.com
www.misk.com/
PORTFAST
Portfast Ltd
www.portfast.co.uk
NIWAWEB-AT
Ledl.net GmbH T/A domaintechnik.at / chilly.domains
www.ledl.net/
WEB-WIZ
Web Wiz Ltd. T/A Web Wiz
www.webwiz.net
DOMEINWINKEL
Domeinwinkel B.V.
www.domeinwinkel.nl
CHERRYWIRE
HelpQuick Limited T/A CherryWire
www.cherrywire.com/
101DOMAIN
101domain GRS Ltd. T/A 101domain GRS Ltd.
101domain.com/uk.htm
FREEOLA
Freeola Limited T/A Freeola and Get Dotted
GetDotted.com
TECLAN
teclan Ltd T/A teclan
www.teclan.com
RMPNET
Keith Arnold T/A RMPnet
portal.rmpnet.co.uk
1API-DE
1api GmbH
www.1api.net
WWWSTRATEGIES
Strategies Online Limited
3DWEBUK
Mark Adams T/A 3DWeb
www.3dweb.co.uk
NETC
Netcetera Ltd T/A Netcetera
www.netcetera.co.uk/
DROPPED
Gueek Ltd T/A dropped.uk
dropped.uk
DOMAINRESCUE
Domain Rescue Pty Ltd T/A Domain Rescue
domainrescue.com.au
SAQ
Semtec Limited trading as SAQ
www.saq.net
ARCADA
Mr M Jannetta T/A Arcada Design
www.arcadadesign.com
EVOHOSTING
Paragon Internet Group Ltd T/A Evohosting
www.evohosting.co.uk
FASTHOSTS-UKREG
Fasthosts Internet Ltd
www.fasthosts.co.uk
ASPIRETECH
Aspire Technology Solutions
www.aspirets.com
DNSHOP
Nexus Data Systems Ltd T/A Domain Name Shop
www.domainnameshop.co.uk
ICUK
ICUK Computing Services Ltd
www.icuk.net
MYRESELLER
Domain Registrar Services Ltd. T/A MyReseller
myreseller.co.uk
CRONOSINTERNET
Cronos Internet Ltd
www.cronosinternet.co.uk
UKWEBHOSTING
Paragon Internet Group Ltd T/A Tsohost
www.tsohost.co.uk
DOMENESHOP-NO
Domeneshop AS T/A Domain Name Shop
domainnameshop.com/
XDOMAINS
XILO Ltd. T/A XDOMAINS
SAFENAMES
Safenames Ltd
www.safenames.net
BLUERAZOR
Blue Razor Domains, Inc.
VARIOMEDIA-DE
Variomedia AG
www.variomedia.de/
ONE2NET-FR
One2net T/A ONE2NET France
www.one2net.fr
TUCOWS-CA
TUCOWS Inc T/A TUCOWS
www.tucowsdomains.com/
REGISTER-DOT-COM
Register.com Inc
www.register.com
LUXMINET
BGP Tecno Limited
www.luxminet.co.uk
SAWTRY
Sawtry Media Limited
sawtry.com
CREGISP
CRegISP Ltd
cregisp.com
SERVITOR
Servitor Ltd
www.servitor.co.uk
LOHOST
ASSET ICT LTD T/A Asset ICT Ltd.
www.assetict.co.uk
123-REG
123-Reg Limited T/A 123-reg
www.123-reg.co.uk
THERMAL
Paragon Internet Group Ltd T/A Vidahost
vidahost.co.uk
APPDETEX
Focus IP, Inc. dba AppDetex
www.appdetex.com/
NETLINEUK
Internexus Networks Limited
internexusnetworkshosting.com/
SIGNS
Alan Drury
www.adsw.co.uk
GBBOBT
Register.com Inc T/A Getting British Business Online
btbusiness.custhelp.com/app/categories/contact/c/5300
WEBMATE
WebMate Internet Service Limited T/A webmate
webmate.me
LOVELL
Lovell Fuller
lovell.info
WEBSITELIVE
Web Wiz Ltd. T/A WebsiteLive
www.webwiz.net
WEBFUSION
123-Reg Limited
tsohost.com
PRESENCEWEB-FR
Nameshield
www.nameshield.net
GURUCLOUD
UKDedicated LTD T/A GURU
www.guru.co.uk
REGISTER-BE
Register NV T/A Register.eu
www.register.eu/
NAMEHOG
Paragon Internet Group Ltd
www.namehog.net
INTERFAST
TwentyTwentyMedia Limited T/A ukdomains.interfast.co.uk
interfast.supersite2.myorderbox.com
TODURINDE
Velnet UK Limited T/A velnet.co.uk
www.velnet.co.uk
PARAGONINTERNET
Paragon Internet Group Ltd
paragon.net.uk
EXTEND
Heart Internet Ltd T/A eXtend
www.heartinternet.uk/
IONOS
1&1 Ionos SE
YURIORG
Mr Mike Albon T/A The Yuri Organisation
www.yuri.org.uk
BOX
Box Limited T/A Box Limited
www.boxconnect.co.uk
OVALNET
Elgin Solutions Limited T/A Ovalnet
www.ovalnet.com
NETBRAND
Dark Group Ltd
www.netbrand.uk
KANDESHOP
Kandekore Ltd T/A Kandeshop Internet Services
kandekore.net
BAREFLAME
Gueek Ltd
www.bareflame.net
BEEPWEB
BeepWeb Ltd
www.beepweb.com
DATAHOSTPRO
Paragon Internet Group Ltd T/A DataHostPro
dataflame.com
KEYSYS2-DE
Key-Systems GmbH T/A NETWORKSOLUTIONS
www.Key-Systems.net
NORDNET-FR
NORDNET
www.nordnet.net/
SQUAREHOST
Squarehost Ltd T/A Squarehost
www.squarehost.co.uk
BRITISH
Private Equity Systems Ltd T/A British Hosting
www.britishhosting.co.uk
SEEMINTERNET
Seem Internet Solutions Limited
www.seem.co.uk
BIGNAMES
Nexus Data Systems Ltd
www.bignames.co.uk
CENTRASERVE
Centraserve Ltd
www.centraserve.com
UNITEDDOMAINS-DE
united-domains AG T/A united-domains AG
www.united-domains.de
ATST
Dave Marshall
www.atstsolutions.co.uk
ENTREPRENEUR
Mr George Marshall
domainmagazine.co.uk/Services.html
AUS-STYLE-AU
EuroDNS SA
www.domaincentral.com.au
GRID
Grid Hosting Limited
www.gridhosting.co.uk
JUSTHOSTME
JustHostMe Ltd T/A JustHostMe Limited
www.justhostme.co.uk/
CALICO
Calico Internet Ltd T/A Calico UK
www.cali.co.uk
CATCHER
Preach Group Ltd T/A Catchable
www.catchable.co.uk
NETCHINESE-TW
Net-chinese Ltd.,
www.net-chinese.com.tw
IMAGEO
Imageo Limited
www.imageo.com
TEST1AND1
1&1 Ionos SE
CARAWAY
Caraway Group Limited
caraway.uk/CarawayCoP.html
GANDI
Gandi
www.gandi.net
KLUTETHIEMANN-DE
ingenit GmbH & Co.KG T/A 123Domain
www.123domain.eu
UDOMAINNAME-US
Register.com Inc T/A UDomainname.com
WEBAGE
Web Age Ltd T/A Web Age Ltd
www.webage.co.uk
TUXTEL
Tuxtel Ltd
www.tuxtel.co.uk
WEBSOLUTIONS-DK
Web Solutions A/S T/A Web Solutions
www.web-solutions.eu
ZENESIS
Zenesis Limited T/A Zenesis Limited
www.zenesis.com
123DOMAIN
ingenit GmbH & Co.KG T/A 123domain.eu
www.123domain.eu
SECURAHOSTING
Secura Hosting Ltd T/A Secura Hosting Ltd
secura.cloud
SKYMATRIX
Surpic Limited T/A Skymatrix
PIPETEN
Pipe Ten Hosting Ltd
www.pipeten.com
VISIONINTERNET
Vision Internet Limited
www.visn.co.uk
CHADS
Mr Peter Colman
www.cherished.com
WEBANDNET
Mr Brendan Martin T/A Webandnet
easyhosting.co.uk
WORKFLOW
Actdrive Technology Limited T/A Workflow Solutions
www.workflowsolutions.co.uk
TOTALWEB
Total Web Solutions Ltd
www.totalwebsolutions.com
INFOTEX
Infotex UK Ltd T/A Infotex UK Ltd
www.infotex.co.uk
NAMECAMP
Namecamp Limited T/A Namecamp Limited
DARK
Dark Group Ltd
www.dg.uk
STRATEGIES
Strategies Online Limited
www.strategies.co.uk
DYNADOT
Dynadot, LLC T/A Dynadot
www.dynadot.com
NAMEWEB-BE
NameWeb BVBA
www.bnamed.net
BB-NOMINATE
BB Online UK Ltd T/A Nominate
www.nominate.com
WEBTHATWORKS
Web Age Ltd
www.webage.co.uk
IMCOMPANY
Register.com Inc T/A The Internet Marketing Company
www.register.com/customersupport/contact.rcmx
NETFOCUSICT
NetFocus ICT Limited
netfocusict.com/
2020MEDIA
TwentyTwentyMedia Limited T/A 2020Media
www.2020media.com
LEXSYNERGY
Lexsynergy Ltd
www.lexsynergy.com
GRANSY-CZ
Gransy s.r.o. T/A Gransy s.r.o.
regtons.com
CONSIDERIT
Consider IT Limited T/A Consider IT
www.considerit.co.uk
GODADDYUK
GoDaddy.com, LLP. T/A GoDaddy.com, LLP. [Tag = GODADDYUK] uk.godaddy.com
INTERNETX-DE
InterNetx GmbH
www.internetx.com/
GIDINET-IT
GiDiNet di Iunco Daniele Antonio T/A GiDiNet.com
www.gidinet.com
APPLESTORM
The IT Point Limited
www.itpoint.co.uk
ALLSECURENET
All Secure Networks T/A All Secure Networks
www.allsecuredomains.com
GODADDY
GoDaddy.com, LLP.
uk.godaddy.com
MUSICBOX
Musicbox Internet Limited T/A Musicbox Internet
www.musicbox.net/terms
VISPA
Vispa Limited T/A VISPA
www.vispa.net
NXDS
Nexus Data Systems Ltd
www.nxds.com
NMCONSULTING
NM Consulting T/A NM Consulting
datalinked.uk
NAMECHEAP
Namecheap, Inc.
PLUMCOM
Plum Communications Limited
www.plumcom.co.uk
BLUEROCK
Paragon Ltd T/A Email domain enquiries to sales@bluerockdesign.com
www.bluerockdesign.com
DOMAINSNIPE
Domain Snipe Ltd
www.domainsnipe.co.uk
FORTY-TWO
Netro42 Ltd T/A Netro42 Ltd
www.netro42.com
WEBWIZ
Web Wiz Ltd. T/A Web Wiz
www.webwiz.net
OPENSTRIKE
Dr Peter Houston T/A Openstrike
www.openstrike.co.uk/domains/nominetinfo.html
BDLSYSTEMES-FR
BDL Systemes SAS T/A ProDomaines
www.prodomaines.com/
MACACE
WebMate Internet Service Limited T/A WebMate
www.webmate.me
NET-WORK
Net-Work Internet Limited
www.net-work.net
INFO-AT
info.at Internet GmbH
www.info.at/
HOST100
Index eBusiness Ltd. T/A HOST100
www.host100.co.uk
PENGUIN
Penguin Internet Ltd
www.penguin-uk.com
MAILCLUB-FR
SafeBrands S.A.S
www.safebrands.com
BBTEST
BB Online UK Ltd T/A BB Online
www.bb-online.com
YAYYAY
Namecamp Limited T/A Yay.com
www.yay.com
DOMAIN-NAMES
Sawtry Media Limited T/A domain-names
domain-names.co.uk
NETHOSTED
NetHosted Ltd
www.nethosted.co.uk
ENOM
eNom LLC
www.enom.com
ROLR
Stichting the Registrar of Last Resort Foundation T/A Registrar of Last Resort
www.rolr.eu
SHORT
AK Sol Ltd T/A Short Name
shortname.uk
DDUK
Astutium Ltd
www.discountdomainsuk.com
CLARANET
Claranet Limited
www.claranet.co.uk/
INTELDIGITAL
BTR GLOBAL HOLDINGS LIMITED T/A Intel Digital
www.inteldigital.co.uk
1AND1
1&1 Ionos SE
www.1and1.co.uk/
TOPADDRESS
Freeola Limited T/A Top Address
GetDotted.com
COTTAGEIND
Sean Warburton & Gillian Warburton
domains.creativemix.co.uk
SIMPLEDNS
BGP Tecno Limited
www.simpledns.org.uk
CUROHOSTING
CuroWeb LTD
www.curoweb.co.uk
NETPRESTO
Netpresto Limited
www.netpresto.co.uk
BLUE
Paragon Ltd
www.bluerockdesign.com
UKUREG
Elite Limited
HOSTEUROPE
123-Reg Limited
www.123-reg.co.uk
BBONLINE
BB Online UK Ltd
www.bb-online.co.uk
BTNAMES
Register.com Inc T/A British Telecom
btbusiness.custhelp.com/app/categories/contact/c/5300
VELNET
Velnet UK Limited T/A Velnet UK Ltd
www.velnet.co.uk
THOMSONDIRECTORY
Register.com Inc T/A Thomson Directories Limited
thomsondirectories.com/
PILCHARD
TwentyTwentyMedia Limited T/A Pilchard
www.pilchard.co.uk
DEMYS
Demys Limited
www.demys.com
THENAME
TwentyTwentyMedia Limited T/A TheName
www.thename.co.uk
KEY-SYSTEMS-DE
Key-Systems GmbH
www.Key-Systems.net
UKMAILEXCHANGE
Surpic Limited
www.ukmailexchange.com/
SILKWEBS
Silkwebs Internet Services Limited
www.silkwebs.co.uk/
ASTUTIUM
Astutium Ltd
www.astutium.com
ELIVE-IE
Elive Ltd T/A Elive Ltd
www.elive.net
DOMAINNAME-AT
webagentur.at Internet Service GmbH T/A domainname.at
www.domainname.at
WILDWESTUK
Wild West Domains, Inc. T/A Wild West Domains, LLC. [Tag = WILDWESTUK] www.wildwestdomains.com
MICROSHIELD
Microshield
www.sarvalues.com
AMBIENT
Ambient Computer Services Ltd
www.ambico.co.uk
DTDOMAINS
Tim Hall T/A DomainTree – hello@domaintree.co.uk
www.domaintree.co.uk
2020REG
TwentyTwentyMedia Limited
www.name.uk
SOLSOFT
Solsoft Group Limited
www.solsoft.co.uk
THORCOM
Thorcom Systems Ltd T/A Thorcom Systems Limited
thorcom.uk
NETISTRAR
Netistrar Ltd
www.netistrar.com
EASYDOMAINS
Business Direct Online Ltd
www.easy-domains.co.uk
IN2NETNETWORK-CA
In2net Network Inc. T/A In2net Network Inc.
www.in2net.com
IRISHDOMAINS
Irish Domains Ltd
www.irishdomains.com
HEARTINTERNET
Heart Internet Ltd T/A Heart Internet
www.heartinternet.co.uk
IBUSINESS
Centraserve Ltd
www.i-business.co.uk
DC-LTD
DropCatcher Ltd
www.dropcatcher.co.uk
CLICKED
UKDedicated LTD T/A Clicked.net
www.clicked.net/beta/
CADOGA
XILO Ltd. T/A cadoga
PUBLICINTERNET
Public Internet Limited
www.public-internet.co.uk/
HOSTARIUM
Domain Registrar Services Ltd.
hostarium.com
KTHOSTING
Nexus Data Systems Ltd
www.kthosting.net
MRSITE
Paragon Internet Group Ltd T/A Mr Site
mrsite.com
ELITEUK
Elite Limited T/A Elite
www.elite.net.uk
8086NET
Chris Burton
www.8086.net/
ENTIGY
Entigy Ltd T/A Quik Internet
www.quikinternet.co.uk
WEBCONSULTANCY
Easily Limited T/A easily.co.uk
www.easily.co.uk
KANDEKORE
Kandekore Ltd
DOTUKDOMAINS
Mesh Digital Limited T/A Domainbox
www.domainbox.com
MONSTER
Mesh Digital Limited T/A Domainmonster.com
www.domainmonster.com
EASY-INTERNET
Easy Internet Solutions Ltd T/A NetNerd
netnerd.com
OTHELLO
Astutium Ltd T/A ASTUTIUM UK Domains
www.astutium.com
STACK
20i Ltd
www.20i.com
CRITCHCORP
CritchCorp Computers Ltd
www.cc-computers.com
NIMHOST
Nimbus Hosting Ltd.
www.nimbushosting.co.uk/
ANACLARA
Anaclara Systems Limited
terms.anaclara.net/
SITEHQ
Dark Group Ltd T/A SiteHQ
www.sitehq.com
1AND1-IONOS
1&1 Ionos SE
www.ionos.co.uk/
PROMOPEOPLE
Promo People, Inc.
www.promopeople.com/
ALDERNEY
Island Networks (Registrar) Ltd T/A Alderney Domains
www.alderneydomains.net
BUDGETDOMAINS
BB Online UK Ltd T/A BB Online
www.bb-online.com
DOMAINSFOUNDRY
Ecenica Limited T/A DomainsFoundry
www.domainsfoundry.co.uk
NUTTY
Nutty About Hosting Ltd
www.nuttyabouthosting.co.uk
CRAZYDOMAINS-AE
Crazy Domains FZ-LLC
www.crazydomains.com
PDR-IN
PDR Ltd. d/b/a PublicDomainRegistry.com
www.publicdomainregistry.com
EZPZ
Mr Daniel Butcher
www.ezpzhosting.co.uk/
UNO
uno Communications Ltd.
www.uno.uk/
CECOSOLUTIONS
Ceco Solutions Ltd
www.cecosolutions.co.uk