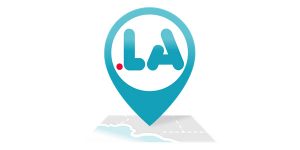 .LA registry announced that more than 1000 new premium names have been released including We.LA, Great.LA and Beer.LA.
These dictionary words, business categories, first and last names and other internet brands, are available to shop at VIPDomains.LA.
VipDomains.LA allows you to browse by category or search domain names by keyword. Premium .LA domain names cost more in year 1, then have regular renewals in future years. .LA said that prices are at a maximum discount now and will increase as the namespace grows. Prices are subject to change at any time.
Page Howe and iLove.LA have launched a domain concierge service: "Tell us a little about your wants and needs, we will submit back up to 10 available names at registration fee, 5 premium names or any aftermarket names. Don't go at it alone. All inquiries confidential."
Domain name investors can also receive weekly lists of 25-100 available domain names at registration fee from
iLove.LA
.
.LA has updated its Pinterest page showing many websites using .LA domains.