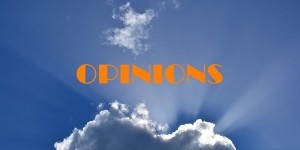 While most of the domaining industry seems to be ecstatic about the sale of the domain name Voice.com for $30 million I can't say I share this excitement.
First of all this seems like a one time thing. We need to get maybe ten 8 figure domain sales, tens of 7 figure sales, and so on, over a year for me to really see that something is changing for the better.
The fact that the buyer here is not exactly a solid company doesn't help. Do they really have a revenue producing product yet? EOS seems to be questionable at best.
Yet they managed to raise $4.1 billion in their ICO last year and they have a lot of cash to burn. And this is exactly what they are doing. This crypto money is not exactly coming out of the pocket of their CEO that makes the decisions. So this kind of spending, including spending $150 million to build their social media platform, seems crazy to me.
Yes, the domaining industry wants some gain over this sale but let's not lose our heads.
Many people have raised concerns over Block.One and between me and you we all know where this company is headed.
Sorry to say but their social media platform will probably fail as most social media platforms do. This is a nice domaining story but I see Voice.com on the market again in a few years.
Is Voice.com a $30 million domain name? Today? Probably not. The buyer certainly overpaid.
Don't get me wrong. I am always saying that we domain investors are selling way too cheap. And I am not just talking about the super premium domains. I am talking about most of the domains I see sold to end users. The average of the industry that is at about $2,500 to $5,000 per domain (depending on the platform) is very cheap for what a domain name offers to a business and to what a business pays to launch or its carrying costs.
And indeed there have been some nice sales lately but these are not enough to lift the entire industry. Maybe they can help a little the value of the super premium domain names.
I don't see how the sale of a private island in the Caribbean to a multimillionaire can help raise the value of a small home in Cleveland. (sorry Cleveland!)
I really don't see how this sale could really help the average domain name investor.
Could this sale truly raise awareness of what domains cost? It doesn't hurt but I don't think so. Buyers have always dismissed high domain name sales in the past.
Maybe the sale of Voice.com could be a good selling point for super premium domains and may add some value to them. But how much more value? 10%? 15%? Then you really need to combine a seller that is not at all motivated with a super motivated buyer that is also spending carelessly money they made out of thin air. This is the only way this sale can be replicated. And that is really a long shot.