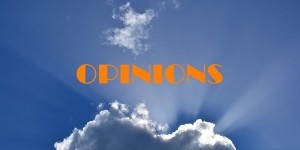 While I didn't really share the industry's excitement regarding the sale of Voice.com for $30 million. Of course it is a good sale and it is good to know the sale happened but we need many more similar sales to get a significant change in domain values.
But I thought of something that will certainly change in the near future!
What will change are the prices quoted to Block.One, the buyer of Voice.com. They set the bar on which all their future domain name acquisitions are going to be compared with. It is one thing knowing that a big company wants to buy your domain and a different thing knowing that the company with the number one domain sale of all time wants to buy your domain.
Of course they can acquire domains in stealth and/or using a domain name broker. Maybe they can use GoDaddy again.
But they must be really careful now before announcing or discussing any future projects as people are going to have Block.One on their radar. They better get their new domains secretly, fast and early.
So this is why the buyer in this domain transaction (Block.One) should have considered asking for an NDA (Non-Disclosure Agreement).
Of course it is because of NDAs that most high domain name sales are never reported. So while it was good that we learned about this sale it might not be that good for the buyer.
So this is why I see this aspect of a domain purchase and future acquisitions as a reason for a buyer to ask for an NDA.
And sure people could have found out that the domain name changed hands but they would never have guessed $30 million as the selling price. That seems to be maybe 10 or 20 times above the current domain market level.