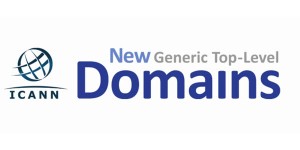 New gTLDs are called New gTLDs. Period.
This is the only way the industry can understand what we are talking about. All other people just calls everything "domains" or a few people call them "new domains" or  even fewer call them "new extensions".
Nobody outside the industry knows that gtlds are Generic Top-Level Domains. I am sure there are domainers that don't know that. It is already confusing that some people call "New gTLDs" just "gTLDs" and in "gTLDs" they don't include .com, .net and .org that were the ORIGINAL gTLDs!
BTW we call all the country extensions ccTLDs when nobody in any of these countries know or care what ccTLDs are. This is just so we can communicate easier and faster.
We didn't call .info and .biz New gTLDs because they were just a couple of extensions. New gTLDs are over a thousand and a few thousand more will soon come with the next ICANN round.
Do you want to take "New" out of "New gTLDs"? Do you want to call them gTLDs? So how are we going to call .com and .org?
Are we going to call all extensions gTLDs? Or are we going to call New gTLDs, gTLDs and call .com, .net and .org legacy gTLDs so we can distinguish them?
They are called New gTLDs and that is how we are going to call them. If we change their name after 7+ years no one in the industry will ever understand what we are talking about.
ICANN call them New gTLDs. Are we going to talking and writing about New gTLDs with some other name while the leading organization calls them New gTLDs?
Enough with this. This is only fueled by the New gTLD registries that want the new out of the picture so they look established. We have more serious things to discuss.