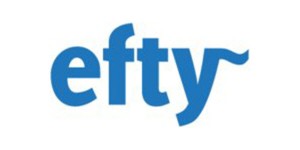 Efty announced it has completed the acquisition of competitor 
DomaHub
Domains
LLC
.
DomaHub
is domain name management software maker.
DomaHub was founded in 2016 by Wonmin Lee and Wonkyu Lee as a platform that allowed users to rent their domain names for variable short periods of time. They continued to expand on their initial idea and the company went on to add many Efty-like features over the years such as for-sale landing pages, domain name management tools and a custom marketplace feature.
"We started DomaHub in 2016 with the idea that domain names should be more widely available to the general public. We wanted to build a platform that allowed users to rent various high-demand domain names for variable short periods of time.
Unfortunately, the domain rental market did not prove to be as fruitful as initially hoped and we quickly made a shift in our focus to the domain portfolio management industry. That's how the DomaHub of today came to be and that's when we first heard of Efty."
Efty will be sunsetting the DomaHub product and transition their customers over to Efty. All existing DomaHub members can migrate their DomaHub portfolio to Efty by simply using the Export to CSV feature that has been enabled within their account today. DomaHub Premium members will be given a free, 1-year upgrade to the Efty Growth plan.
"I am honored that the founders of DomaHub, Wonmin Lee and Wonkyu Lee, trusted Efty enough to combine our customer bases and accelerate the growth of the leading sales platform for domain name investors." said Doron Vermaat, Co-Founder & Head of Product
The DomaHub founding team will be focusing on other projects now the acquisition has been completed.