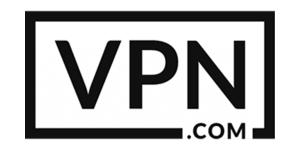 VPN.com announced five successful domain name transactions today:
SEOService.com: $35,000 USD
Detect.com: $57,000 USD
GTA.com: Undisclosed
SiteMaps.com: Undisclosed
VPNUnlimited.com: Undisclosed
"This is a great time to be in the domain name industry. As platform risk and dependence continues to be recognized at all levels of business, great brands are equipping their visions with the absolute best domain names. Congratulations to our buyers and sellers, we are very excited to see what is ahead for each of them," comments Michael Gargiulo, CEO of VPN.com.
"As VPN.com continues to produce quality and consistent domain name transactions, they are actively recruiting more domain name brokers to achieve their goal of selling $25 million in domain names over the next year. "
"We have consistent buyers and a growing number of high-quality exclusives. Having great domain name brokers working with the VPN.com brand will push on the momentum we continue to build with these transactions. We are moving fast and working on the best deals for those who put their trust in us. We need those that can keep up with our clients' needs and resources," said VP of Domains, Sharjil Saleem.
Currently, VPN.com is exclusively brokering domains such as WorkSpace.com, FrenchRiviera.com, SouthernCalifornia.com and XGA.com.
To find a complete list of domain names available for sale by VPN.com, please visit: https://www.vpn.com/domains