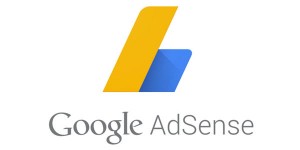 Every new website on AdSense will now need to be verified according to Google's new quality efforts.
Google wants to improve quality in AdSense and make it more attractive to advertisers which in turn leads to better outcomes for their partners.
What's changing? Before you can show ads on a new site, you now have to add the site to your AdSense account. Each new site will go through a verification process which checks that you own the domain or have the ability to modify its content.
The process also reviews your site for compliance with the AdSense Program policies. After the checks are completed, your site will be marked as "Ready" and you can start showing ads.
Google is also renaming the My Sites tab to Sites and moving it further up the menu to make it easier to find. Any existing sites you're monetizing should automatically appear in your sites list, accessed by clicking the new Sites tab. If you want to add more sites you'll need to add them to this list.
How will this impact partners? For the vast majority of AdSense users, the only change will be the new Sites tab. However, for some of you, Google may ask for help to find the correct ad code when you add a new site. If they require your help, they'll reach out through email and notify you when you sign in to AdSense. So don't forget to make sure we have the correct email address for you and that your email preferences are up to date.