Google just beta released today the new Google Publisher Plugin for WordPress. The new  plugin currently supports 2 Google products: AdSense and Webmaster Tools.
Many publishers using WordPress have been looking for an easier way to work with Google products within the platform. Today, the beta release of the official Google Publisher Plugin was released which adds new functionality to publishers' WordPress websites. If you own your own domain and power it with WordPress, this new plugin will give you access to a few Google services — and all within WordPress.
To use the Google Publisher Plugin, you need to sign in to your Google account. Please keep in mind that because this is a beta release and not a finished product, Google is still fine-tuning the plugin to make sure it works well on the many WordPress sites out there.
This first version of the Google Publisher Plugin currently supports two Google products:
Google AdSense: Earn money by placing ads on your website. The plugin links your WordPress site to your AdSense account and makes it easier to place ads on your site — without needing to manually modify any HTML code.
Google Webmaster Tools: Webmaster Tools provides you with detailed reports about your pages' visibility on Google. The plugin allows you to verify your site on Webmaster Tools with just one click.
These are the steps you have to take to install the plugin: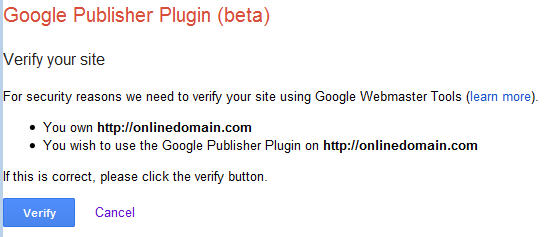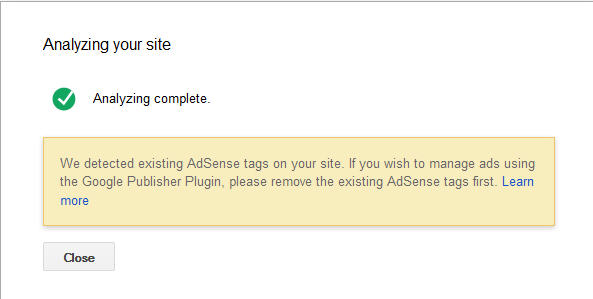 At this point you need to remove all your AdSense tags from your website to proceed.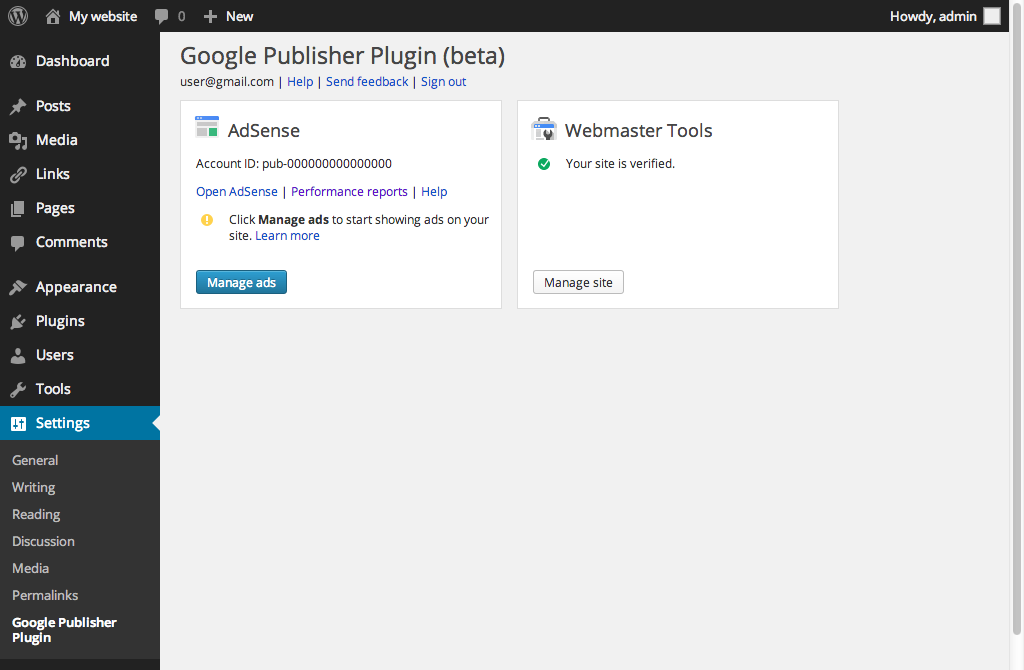 Manage your AdSense account and Webmaster Tools from within the plugin.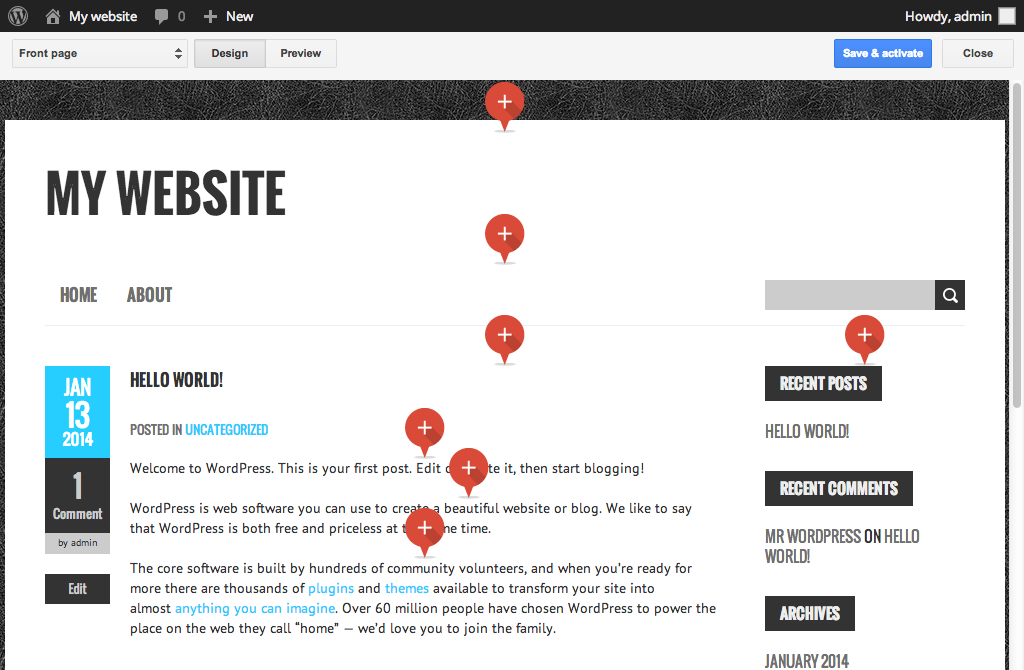 Click to add ads to your site. Create different placements for each page template.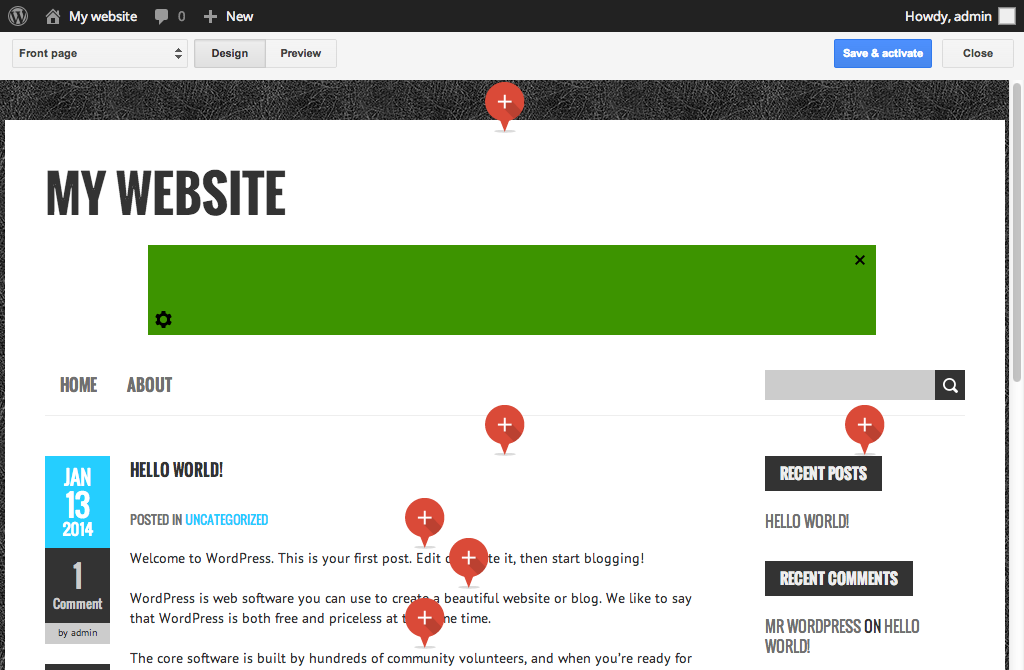 View the layout for each page, with ad areas visualized next to your content flow.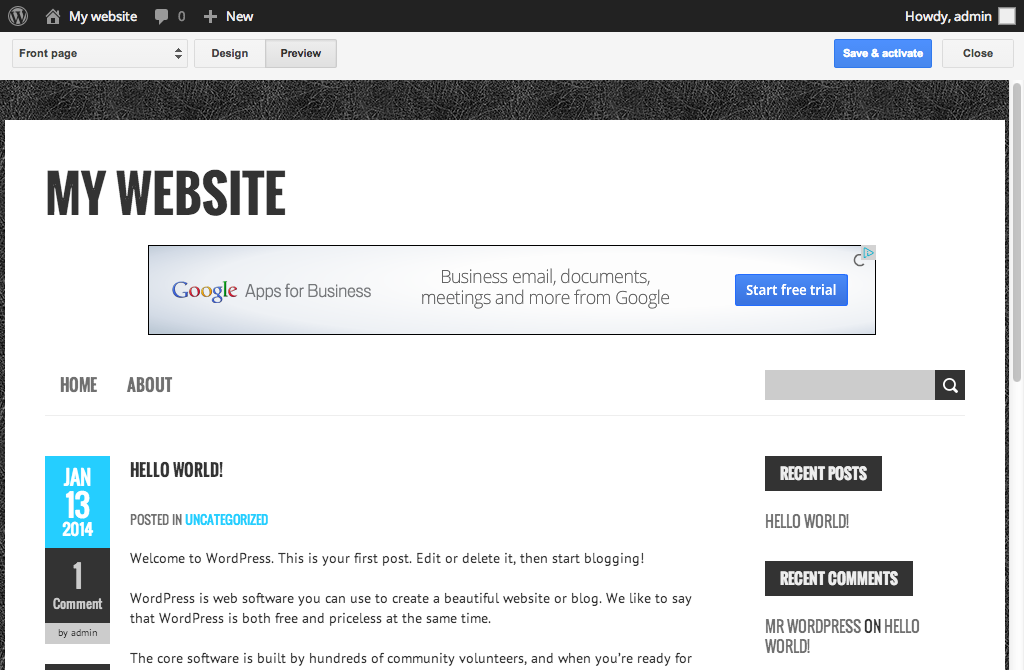 Preview example advertisements inside your content.