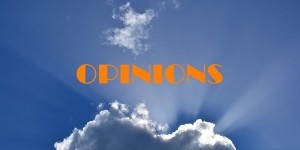 Shane wrote about me and my court battle with Oliver Hoger yesterday. This piece was wrong in so many levels I didn't even know where to begin. So I waited a day before writing this. I still don't know where or how to begin but I will give it a try…
Here are my thoughts numbered from 1 to 11:
1
Shane wrote "Oliver Holger is suing Konstantinos of Online Domain over his articles about the Namejet bidding.".
I understood from the get go that Shane had not given any attention to what I wrote or to what the injunction was about. And the comments from Shane were a bit of a mess too as it was not always clear to who he was replying to.
So there were no "articles" I was sued for. There was ONE article from April 2018. There was no mention of Oliver Hoger on any of my posts before this (ONE) article I wrote about front-running with Namejet auctions. This article didn't even have Oliver as the main subject. Then there was no mention on my blog of Oliver after that post and until the injunction arrived.
An article I wrote about Namejet shill bidding on July 20 2017 had no names in it. Oliver Hoger admitted on Namepros that he was bidding on his own domains on the next day: July 21 2017.
Moving on…
---
2
"I and many other domain investors have had our run in with Konstantinos over the years and I too was about to seek a legal take down at one point on things said about me at his blog. "
Who is the "many investors"? Oliver and Adam? Or you and some of your "friends"?
---
3
You wrote a comment: "[…] A statement that most likely isn't true, written as opinion, but certainly sticks with the reader because they only remember the second part. […]"
This what you do in this post and in general, Shane… For example: " In my opinion, the way it was going it was just a matter of time before someone sued."
---
4
"Slander can often be masked by opinion and free speech but anything said must be proven to be completely true or consequences should be paid. I had people calling me a ******** and other ridiculous things in the comment sections. Konstantinos eventually took most of the things down. In one instance of the comment writer actually asked that some be taken down because they looked back and felt bad about what was written."
You now say something irrelevant from years back that I did not even write in the first place. Oh well…
The commenter didn't exactly say that but anyway it is all gone now. Do you imply that I refused to remove the comment when the writer asked me to? He asked me to remove the comment because it was tasteless and I did. End of story.
---
5
"The positive in all this is now Konstantinos gets to pay to find out if Oliver Holger did illegal things at Namejet. He gets to answer all the questions and accusations. Its going to be expensive but to win its something he has to do."
Is it positive for bloggers to get sued? You seem to enjoy this. Makes me think…
And no, I will not get answers to what exactly Oliver Hoger did and to what extent. But he confessed! And the 6 lines I wrote about him were based on his confession.
The only answer I can get is to if people can confess something then try to shut everyone up. The answer I will get is if I can get bullied and if there is still freedom of speech.
---
6
"My guess is he'll cave and just take it all down eventually."
Cave to what? Take what down? What Oliver said? By "all" you mean the 6 lines of truth? He said it publicly. Not once but 3 times.
Oliver asked me to remove the part in my post about him and I said no. He took me to court. I didn't cave in then and I am certainly not about to cave in now.
If there is a court order telling me to remove it then I will.
---
7
"Oliver Holger must feel pretty strong that he did nothing wrong because he opened everything all back up with the lawsuit."
Is this what you think, Shane?
---
8
"He lets people bash on people he doesn't like."
I don't "let" or "don't let". People are free to make comments for everyone, me included, contrary to your blog. I have been called names but I can take it.
You know, people talk about you in other blogs and forums as well. Have you complained to the other blogs and forums too or just to me?
---
9
Regarding comments. This is how WordPress works. You either have to approve all comments one by one or what most people do:
Comments are automatically approved if the writer has 1 or more approved comments.
Comments are put into moderation if it is the first post of a writer and/or there are a lot of links in the comments.
When you write a comment that goes into moderation it appears momentarily in the comments section saying "awaiting moderation" then if you refresh the page it disappears. It is not like I am watching comments in real time and deleting them.
But I have missed a few comments that have gone in moderation or in spam. I get 100s of spam comments every day so it is not so easy. If your comment is not published within a few hours please contact me.
This is also to answer a comment in Shane's post about a comment I supposedly deleted. I and R P talked years ago and everything is fine.
My blog is a "post all comments" blog like most blogs around the blog. I have deleted very few comments over the years and only there is a serious reason. e.g. I don't delete comments that call me names! I can handle it!
I think I have only banned 2 people on my blog AK and AD.
---
10
BTW Shane. This is NOT how people stay out of drama and on the sidelines. You took a position with this post. I read comments on my blog, on Twitter, on Namepros, on your post and private ones and you are the first one I hear that believes that Oliver has a case here.
---
11
There is a lot more in and around this case involving threats, shared addresses, TM auctions, a lawyer butting in claiming to desire the good (?) of the domaining industry while I know who he represents, etc. Everything will come out in due time.
BTW, people can Google stuff and find out who is connected with whom easily.
I also know that Oliver Hoger contacted at least one more blog and they refused to comply with his demands to remove content. They simply told him NO. Like I did.
Did he contact NamePros.com to remove his confessions? Anyone from Namepros that cares to comment on this?
Is he suing every domain name blog? I guess not.
Does he think I am an easier target, is he trying to shut me up, was he encouraged by his lawyer and his "friends" and/or is it something else? We'll see.
In case you missed it here is my post about Oliver Hoger's injunction.