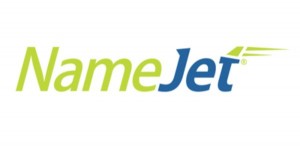 Namejet knows about auction shill bidding on their platform. Period. They knew about it now and they knew about it in the past. There has always been some shill bidding on all auction platforms.
Yes, of course there has been shill bidding in other auctions platforms. GoDaddy had and has several issues including missing auction bidder handles. But Namejet is number one in aftermarket auctions that are set by the domain owners (i.e. not expired auctions) and there seems to be a problem there. Personally I don't really follow these auctions. I bid on expired auctions 99.9% of the time. But there there are other problems with expired auctions, like front running, paid domains not delivered and of course marketplace bidding like Snapnames did with the legendary Halvarez scandal years ago.
Marketplaces are not too eager to investigate such matters. I was banned from Snapnames in late 2014 because I told them that there were 2 neighbors bidding on each others domains. I am still banned.
If Namejet didn't know about all this shill bidding going on then they are simply useless, incompetent and should all be fired immediately! They knew that there is always something going on. Did they act?
Did Jonathan Tenenbaum knew about shill bidding? He did because he has dealt with it in the past. Did he know the extend of it today? If he didn't then he CHOSE not to know because it was good for business. Yes, shill bidding is good for all marketplaces. At least until it is all exposed.
Has Namejet installed alerts to signal unnatural or fraudulent bidding? Do they perform monthly audits? Do they do random spot checks?
Hey Namejet, cut the bullshit. Start doing your job. Your whole job was the integrity of the platform. That was about it.
I wrote about shill bidding on Namejet in April. What did they do? They probably banned 1-2 accounts and did nothing else! How many accounts has Namejet suspended for shill bidding since April? Does Namejet only investigates when a public post is made?
I went working in 2015 for a big basketball team. I knew within 2 hours of looking at the database that people were doing monkey business with ticket money. I knew within 2 days how they were doing it and how many times they had done it. Give me the Namejet database and I will let you know in 2 days what the top 100 bidders have done. Give me 10 days and I will know everything.
Here is Jonathan Tenenbaum's comment from April:
Hi Konstantinos,

We appreciate the heads-up. We are investigating and taking steps as needed here. The integrity of our platform is our top priority and we would in no way condone sellers artificially propping up auctions with illegitimate bids.

Thanks,

-Jonathan
GM, NameJet
This is the almost identical (in regards to disclosure and actions taken) comment that Jonathan made on Namepros.com yesterday:
In an effort to keep everyone current as to where we stand on this matter, I wanted to share the following update. There have been some inaccuracies and misconceptions that have been brought forth by such a spirited discussion. And it would be a challenge to respond to all of them – therefore, I want to bring the discussion back to the heart of the matter.

As stated earlier, we take the issue of shill bidding on NameJet very seriously and we are conducting a thorough investigation, keeping in mind that the integrity of our platform is of utmost importance to us. As I have said repeatedly, we do not condone shill bidding of any kind. We would never encourage, promote or otherwise be involved in any such thing and our position is clear – it is never allowed on NameJet!

In our current investigation certain auction activity has come to light that we deem questionable and a possible violation of our terms. This kind of activity is not acceptable to us and we are taking steps to deal with it. We have suspended several accounts while working through the information we have available.

I thank everyone for their patience as we work through these issues. Our goal is to best serve our customers and we are working hard to that effect.

-Jonathan
That is simply not enough Jonathan this time. We the bidders of Namejet want names, number of accounts closed, how much money was refunded, number of affected auctions, your database examined by chartered accountants, etc. We demand results. We demand to know how this is going to be prevent in the future.
Andrew Rosener made a proposal on thedomains.com. He said a lot but this is the summary: "I said that if there is NO RESERVE then I think the practice of an owner bidding for their own domain should be allowed.".
Andrew told me that he has never made any shill bids and I believed him. He said that this was just a proposal.
But in my opinion this is a very dangerous proposal to be made in public. The proposal suggests doing what is plain fraud in most countries. There is no way to make it legal or fit it into any TOS. The result can't be called an auction. This could be an ellaborate live and time sensitive negotiation platform.
Yes, bidding on your own domains is fraud. Period. Guess why eBay doesn't allow it!
Now let me go and remove a few of my backorders from Namejet…