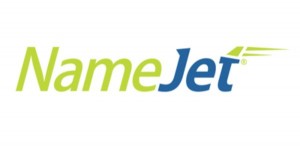 Namejet updated its terms of use on August 10, 2017. The new terms include a new section called "Shill Bidding Policy".
Now the Namejet terms clearly state that shill bidding is not permitted in its domain name auction platform.
There was a small paragraph about fraud in the previous terms:
"5.5 Fraud. Without limiting any other remedies, NameJet may suspend or terminate your account if we suspect that you (by conviction, settlement, insurance or escrow investigation, or otherwise) have engaged in fraudulent activity in connection with our Site."
This section remains in the new terms while the new Shill Bidding section was added:
"5.4 Shill Bidding Policy. Shill bidding is strictly prohibited on NameJet. Shill bidding is the placing of a bid to artificially drive up the price or apparent value of a domain name. Shill bidding may also include placing a bid with no legitimate intention of winning an auction.
            
Shill bidding by anyone, including a seller, his or her friends, family, roommates, employees, acquaintances or online connections, will not be tolerated on NameJet. You may bid on a domain name belonging to someone that you know, provided that your bid is legitimate and that you do not intend to artificially increase the price or apparent value of the domain name. If you are found to violate this policy it may result in account closure, suspension, cancellation of listings, referral to law enforcement, legal action, and/or forfeiture of fees or other funds collected.
            
NameJet is committed to providing the best experience for its buyers and sellers and takes possible violations of this shill bidding policy seriously. If you think you see shill bidding taking place on NameJet, please report it to us immediately at report_abuse[at]namejet.com. NameJet will investigate every report received and will take the actions it deems appropriate in its sole and absolute discretion."
In other changes to the Namejet terms, a section that described an arbitration process for amounts less than $10,000 was removed from the updated terms:
"15.1 Binding Arbitration. For any Claim (excluding Claims for injunctive or other equitable relief) where the total amount of the award sought is less than $10,000, either you or NameJet may elect to resolve the dispute through binding arbitration conducted by telephone, on-line and/or based solely upon written submissions where no in-person appearance is required. In such cases, the arbitration shall be administered by the American Arbitration Association or JAMS in accordance with their applicable rules, or any other established ADR provider mutually agreed upon by the parties. Any judgment on the award rendered by the arbitrator may be entered in any court having jurisdiction thereof."
Namejet also tries to protect its parent companies of any future litigation by adding the words "parent companies" in section 9.3.
The updated terms are version 2.7. You will be required to accept these terms next time you login to Namejet. The previous version was 2.6 from November 30, 2016.
Read more on Namejet shill bidding here. I am still waiting to hear the results of the Namejet investigation on shill bidding. I will not stop asking for it until I do.