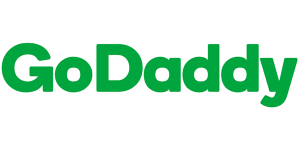 Stop bidding on crazy GoDaddy domain name auctions!
If you see the auction price going up and down it should be an indication that something is very wrong! So stop bidding!
I don't understand how people don't get it by now! Are these people bidding plain idiots?
It had happened a few times before but it seems that some numeric domain auctions this October has made the problem pretty obvious. It is not a one time every few months thing anymore. It is ongoing, persisting and consistent.
I guess it is pretty easy to create a GoDaddy auctions account and start bidding like crazy without any sort of verification.
The auction for 6666666.com went up and down several times yet people kept bidding. This was no auction this was a farce.
This is no way to conduct an auction. If you have 10 illegitimate bidders then you damn stop the auction! But yes, I know… GoDaddy's ridiculous system does not allow such a thing.
Yesterday it happened again with 52288.com:
Raymond wrote: "52288.com was at $25,000, GoDaddy walked back a bunch of what I would guess were bad bids, the name was at $1,570 and climbed back to $16,100."
This is absolutely ridiculous and I am sure there are quite more auctions with this sort of behavior. Many go unnoticed or people just don't report these publicly.
Instead of GoDaddy building better auction safeguards there are running around deleting bids.
Is GoDaddy deleting all bad bids? Probably not!
Is GoDaddy deleting good bids too by accident? This is possible too.
Of course the GoDaddy auctions problems are never ending and very deeply installed in their flawed system. The problems have been there for many years and are not going away any time soon.
The only short-term solution is to stop bidders from behaving like morons and make them think and protect themselves. Be careful and think before you bid!
Of course people should also be careful on other domain auction houses as well such as: Namejet, Flippa, Snapnames, Dropcatch, Sedo, etc.
Now please read this to see how bids can also be removed after the auction closure and it is not always the bidder's fault: GoDaddy domain auctions and payments – Let's set the record straight…