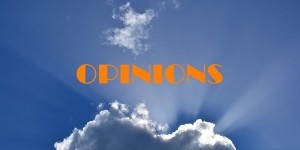 Here is a simple tip: don't take advice about buying domains from someone posting (on the same page) domains for sale with his affiliate code in the link!
A couple of weeks back I read a summary of a post at domaining.com that worried me. I let it sit for these couple of weeks but I just can not NOT write about this.
In short the post (listing domains in auction with affiliate links) said that domains with no bids are "a numbers play". Merely selling 1 at $1000 or $2000 and you can pay for all of them. If you sell 2 domains then you have a profit.
The problem is that "Merely" is NOT a business plan. And this is no play time. Someone could easily say: "Buy 10 homes at 100k each. You merely have to sell 5 at 200k and you break even!" But it is NEVER that simple and certainly not an easy thing to do.
Proving a list of domains in auction with affiliate links is one thing. Giving financial advice on top of these domains is another.
Buying the writer's garbage (because if the domains were so good and cheap he would have bought them and not posted them) and the garbage of another 100+ people (that read the same article and passed) is not going to make you rich.
You are not likely to make a lot of money when you are using someone else's public domain list. Mainly because the domains that appear on this list will frequently get higher than usual bids but also because the domains you end up buying may not be the kind of domains you know how and where to sell.
Here is a bit of (domain name) math:
Let's say you spend $1,000 to buy 40 domains with no bids at about $25 each. (I am using Godaddy auctions as an example.) These carry renewals of about $400 per year.
The reality is that it might take you 5 years to sell 2 out of the 40 at $1,500 each. That is about 1% sell through rate on your portfolio and that is IF you domains are actually good (for what you paid that is $25).
Do you know how much money you will make by year 5?
ZERO!
(By the end of year 5 you will have paid for all the 6th year renewals so technically you will have one more year to make a sale.)
Meanwhile everyone else is making or made money: ICANN, registries, registrars and the writer of course.
Sure you can make a $5,000 sale and make some profit. But you can also sell none of the "no bids" domains and lose $3,000.
And a suggestion…
Here is a suggestion people. Stop reading daily expired lists, do some research and start making your own lists. It doesn't take more than 30-60 minutes per day to create a serious, targeted and unique domain list. This way your margins will be higher and you will be buying domains YOU like and YOU can actually sell.
Stop being a lazy domainer because there is no such thing!