Verisign made an interesting video on how the Domain Name System (DNS) infrastructure works.
It is mostly directed to a novice level but it is quite interesting to watch.
It is meant to be a Verisign marketing video as you can tell from the video description but nevertheless: "Find out how Verisign keeps the internet up and running day in and day out."
The most interesting thing to me was the .com/.net uptime that is almost 20 years!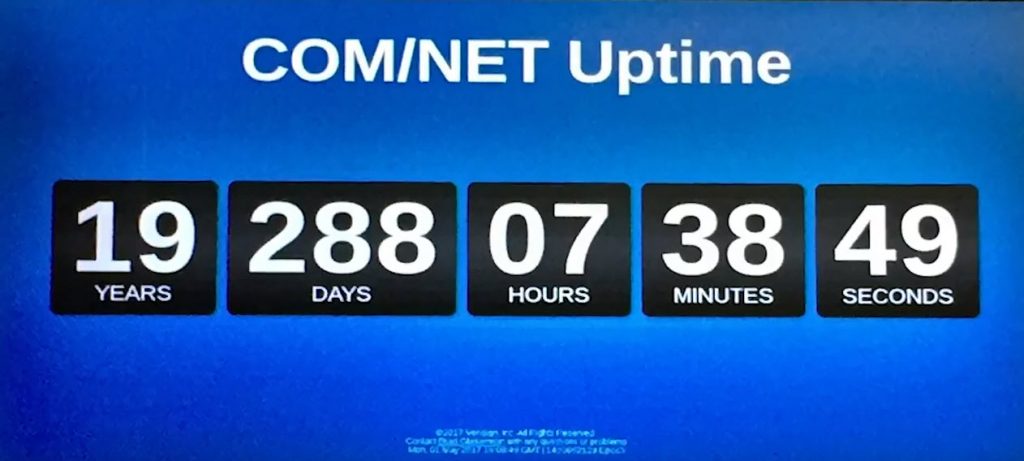 Here is the complete Verisign video: