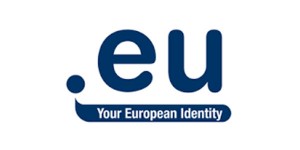 2016 marked ten years since EURid opened general registration of the .eu TLD on a first come – first served basis.
In June of 2016, EURid welcomed a new member to the .eu family, that being .ею.
The top ten countries for .eu registrations make up 85.6% of .eu registrants, with Germany topping the list, followed by the Netherlands and France.
Here are a few .eu statistics:
3815601 .eu domain names registered at the end of Q2 2016.
183223 new .eu registrations in Q2 2016.
The renewal rate during Q2 was 81%.
The average renewal rate over the past ten years is 80%.
Top 3 countries for .eu domain name registrations:
Germany
Netherlands
France
Top growth countries:
Bulgaria 7.9%
Croatia 7.5%
Latvia 3.1%