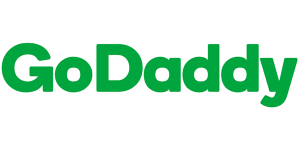 Last week Dispute.com was auctioned at GoDaddy auctions for $65,000 but the winning bidder could not make payment in the time frame that GoDaddy requires. Eventually the domain went to the 6th bidder that paid $38,000 for it. So GoDaddy lost $27,000.
This time frame is 3 days after the auction closes. Please note this is 3 calendar days. Not 3 business days! So if an auction closes on a Friday or over the weekend then the buyer does not have much time to make payment even if he has all the funds available.
In this case the auction closed on August 7, a Tuesday. This gave the winning bidder the maximum of three business days to pay.
If you are lucky enough and have a credit card with a $100k limit then fine. But 99,9999% of the people can't have one or DO NOT want to have one. So the only viable payment method is a wire transfer. (or ACH within the US where and if available)
So the buyer had to immediately send the wire transfer if banks had not closed for the day. But the buyer had to also coordinate with GoDaddy support to get wire transfer info and instructions. And also banks were probably closed.
So the day when the auction closed was most likely lost.
Please note that these type of purchases many times involve buyers that are one-time buyers, especially for these prices. Even if they had bought 100s of domains at the $10 to $3000 range they probably wouldn't be familiar with this type of transactions.
They wouldn't know of this crazy 3-day limit that GoDaddy has that can not be stopped even for $27,000!!!!
Yes, that is right. GoDaddy lost $27,000 on Dispute.com because of their terribly designed system.
For example Namejet, a GoDaddy competitor in expired domain name auctions, allows people to pay up to 30 days after the auction!
(Read more info on this terrible system below.)
Now let's get back on Dispute.com. Wire transfers take 2-4 business days at the fastest. Wire transfers for some countries can take even longer and for these amounts banks may require many paperwork. So if the buyer was lucky enough to get a proper response from GoDaddy support and he wired the money on Wednesday he had to be very lucky for the wire transfer to arrive on the Friday. That is if his bank didn't stall, if any intermediary banks didn't stall, if Godaddy's bank didn't stall and if Godaddy's accounting department didn't stall at posting the wire transfer to the buyer's account. To me this seems 99,99% unlikely.
So at the best situation like this when an auction ends on a Monday or a Tuesday the buyer does not have a chance at making payment on time. He would then be stuck with $65,000 at GoDaddy as credit probably waiting a month to get it back and losing time and bank fees.
And nobody will send a $65,000 wire transfer if they don't get explicit reassurance that they will get what they are paying for. And GoDaddy will not and can not stop their system from defaulting the buyer on the 3rd day even if the buyer sends proof of sending the wire transfer.
So what happens if the first buyer can't or won't pay and defaults?
Then GoDaddy asks the next bidders if they want to purchase the domain at the next lowest bid. That is like if the winning bidder never existed.
Please note that the second bidder does NOT have to purchase the domain. So if winning bidder was banned, bidders 2,3,4,5 were not banned. It is not that bidders 2 to 5 all defaulted. They said no thanks or never replied.
Raymond wrote that 5 bidders could not pay which is not true.
They simply refused to make the purchase, some out of principle (that is what I would probably do depending on the circumstances), some because they had lost interest and some because they had purchased other domains. And also keep in mind that bidders 2 to 5 have only a few hours to make payment. They don't get the "big privilege" of 3 days.
So the 6th bidder was offered Dispute.com for $38,000 and accepted to purchase the domain.
The correct way to handle defaults is to re-auction the domain. No other way around this. I have said this many times.
Some people say that the way the system is built, it can be gamed and they are right. If 2 bidders make bids fast enough when the auction starts and no-one bids in between them, then if the first bidder defaults the second bidder will get the domain for $12. Simple as that.
And here is the kicker… (unless they have changed this lately)
Sometimes for small value domains GoDaddy (that are not monitored) will not even contact the second bidder or the third bidder. Do you know what happens then? The domain goes to the person holding the backorder at GoDaddy. I have never said that before in public as I am sure that people will try and game the system using this also.
But GoDaddy is so slow at making changes… I know this for many many years.
They took years to fix the problem with the auctions being refunded after their were paid when domains were renewed.
Finally…
So it seems that most people can't make large purchases at GoDaddy. And you probably don't know that until it happens to you for the first time and you have to deal with GoDaddy and their unbendable ridiculous rules.
Please try to comprehend this. This is a company that prefers to lose $27,000 over a stupid rule and one line of code, every single day for years now. They have probably lost thousands of dollars…
GoDaddy's only solution to this problem is to tell you to have credit at Godaddy. But no sane person will have $10k or $100k at GoDaddy just because his/her dream domain might come up for auction in 1 or 10 years and they might win the auction.
GoDaddy refuses to change this policy for years although the other auction websites don't have this crazy 3-day payment time limit. Or no other auction house. They will not change this because they simply refuse to change even a line of code if they don't have a thousand meetings. And even then…
GoDaddy will reply to this talking about the domain name deletion policy and procedure and blah blah… My reply to this for years is how come everybody else is doing it, giving 15 or 30 days for payment?
Why can't they get a deposit and wait a few days more? Because they are GoDaddy. That is why. The problem is not the $8 renewal fee that GoDaddy has to pay. It is their badly designed system that a few days after the auction it will delete the domain. I don't think a lot of people realize it so I will say it again: their system can NOT be stopped. If the domain is not paid fast enough then it will go to the backorder or it will enter redemption period.
Raymond also agreed with JZ that said "Its not Godaddy's fault that your country is so restrictive with money. I'm afraid people from certain countries just shouldn't bid in these big money auctions.".
Raymond said: "I have to agree with JZ 100%, if you know you can't get money there within a certain timeframe, then don't bid, you by your own admission cannot complete the transaction."
I totally disagree with both of them. People don't realize that such a dumb rule could ever exist. And you only find out the first time you try to make a large purchase. And even if you knew you always think that "if I send them $65k they sure can wait a day or two!" Well guess again! And also if you ask support they will tell you to send the wire transfer and maybe it will make it on time!
And what happens if your domain auction happens to end on a Friday? You have to lookup the auction date too? Sorry but that is a lot to ask for people willing to pay $65k. No one can send a wire transfer that fast. No one.
People don't just sit and watch a stupid rule. They try to change it. I tried for years to change the refund problem and I will not stop at this too.
Finally I will end with a comment Joe Styler made at TheDomains.com. He said many things that I have more or less covered and he also said this (also covered): "Third, since these are expiration auctions, there's quick turnaround for payment. If we aren't able to collect the money in time, the domain will continue through the expiration process."
This is just an admission that the GoDaddy system simply doesn't work and confirm all I wrote above.
Now go back and read point 12 and 13 from my post called "13 Ways To Make Go Daddy Auctions Better" from 2014!
And now please read my post from 2016 with the deserving title: "What the F*CK is wrong with GoDaddy?" in which I deal with many issues including this one.