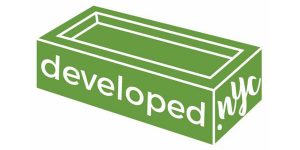 Matt Gill of Developed.nyc shared his experience selling .NYC domain names since October 2014.
First of all I would like to say that .nyc has smaller investor competition as you can only register this New gTLD extension if you live in the New York area.
Of course you also get a smaller target group, NYC buyers, but I think that many .nyc domains were and still are undervalued by the city (that owns the extension) and Neustar (that runs the registry).
If I could I would have probably bought a few domains myself. I have seen a few great .nyc domains sell at ridiculously low prices.
The main advantage on the extension is that .NYC does not have high premium renewals. Purchases of premium domains from the registry are one off with regular renewals onwards, similar to what .club is doing.
Here is a brief summary of Matt Gill's experience:
He made 31 .nyc sales (selling 33 .nyc domains)
He has made $33,873 from these sales ($33,274 after commissions)
Most of these domains were bought for $20 or $40 each and 7 were bought for $265 each
He sold 1 .nyc domain in 2015, 8 in 2016, 15 in 2017 and 7 in 2018 (I am not counting other extensions in all my numbers)
He points out that some people might not like his ROI but I don't always look at ROI. In this case I think I don't like his 3-figure sales. Too cheap.
His average sales price is $1,093
His average outbound sales price is $746 (that brings down the average and includes 6 of these 3-figure sales I don't like). But when you have to make renewals you do what you got to do.
Only one of the 7 outbound sales was for more than $1,000
He has grown his portfolio from 5 to 578 .nyc domains these 4 years
Other that the sales he made, he has rejected offers on 28 other domains worth $25,300
His approximate registration/purchase and renewal cost since 2014 has been $56,000
So he is still in the hole for $22,127. I assume that he has included all the 2018 renewals in his figures so he now has 6 months to sell domains worth $11,238 (this is how much he made in the first 6 months of 2018). Then at this pace, at the end of next year he would be breaking even.
(I hope all my numbers are correct…)
The question here is this. Was it worth it? About 5 years for breaking even? Some businesses would be very happy with this number.
Of course he will still have about 550 .nyc domains in his portfolio at the end of 2019 (if he doesn't buy more domains) and I am sure he had fun in the process, and he has his developed.nyc and kids.nyc websites (among others).
But would he have made more money if he had put all his power towards investing in .com? This is the hard domain investing question.