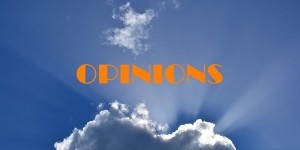 This is a fundamental mistake in domain name investing and even experienced domainers do this mistake even without realizing it.
Some people think that the simple the fact of owning many domain names will sooner or later produce enough AND big domain name sales.
Not really!
Owning domain names is the easiest thing in the world. If you have $10,000 then you can register 1,100 .com domains today. (or thousands of nearly free New gTLDs!) How many sales do you think you will get in the next year? Will you make a profit that is worth your time? If you are very good at it and you have the skills and the experience, then you might as well get lucky and make profit. (I am talking about hand registrations here.)
But most of the times that simply won't happen.
Some people think that Mike Mann makes his sales simply because he has 280,000 domains so by putting high BIN prices on them he is bound to make some sales.
No!
The truth is that Mike Mann has enough domains that are average or good that are priced at the correct BIN price (or negotiated at the right price) and these sales will produce probably enough revenue to renew his 280k domains year after year.
This numbers game is not easy to play and even Mike Mann could be losing money.
Your average or good domain names (together with domain parking) are in your portfolio to produce enough sales to renew your other domains and to fund your new acquisitions. If your domains are better than average you will make a healthy profit. But the premium domains are there in your portfolio to give you PURE profit.
Premium domains are not there to help you make renewals. If that is the case then after a few years you will have none of those. Some people are lucky enough that their premium domains make then enough money (by parking, leads, developing or other revenue) that they don't need to sell any domain names, ever. This is what Rick Schwartz is doing.
Of course people have different definitions on what they think a premium domain name is and how to calculate value.
For example let's say you own 50 domains and you have a domain name that you have received many offers in the 3k to 5k range and makes $50 per month in parking. That is an above average domain in the scope of this portfolio. Of course it is probably just an average or good domain and not a premium compared to other domains. But that is a domain name that you don't want and should not sell cheap.
The optimal of course would be that you will be able to sell 1 or 2 of the other 50 domains per year, be able to replenish your portfolio and make some profit. Otherwise your 50 domains are simply dead weight.
I do admire how Elliot Silver keeps a very trimmed portfolio of 500 to 1,000 domains. I wish I could do that. I am trying though. In the next 12 months I intend to drop about 10%-20% of my portfolio. That is very had work to do but I count each domain I drop as a $100 bill. (10 years of renewals)
So the point is that you should stop carrying domains that are have no potential to sell just because you think that more domains gives you a higher overall probability to make a sale. Only your good domains increase this probability. The bad domains are simply yearly bills.
You should also stop thinking what you paid for a domain or how many years you have it. A bad domain registered in 1997 is still a bad domain and will cost you another $100 if you keep it for 10 more years. So drop that 10 bad domains and use that $1,000 to buy a good one.