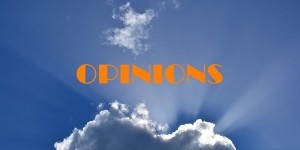 Someone has wasted a lot of money on domain names and he has not sold any in over 10 years. Now he is about to do another mistake. At least he is not infringing the marks of tens of companies as this guy here.
So back in 2005 Jean Luc from Los Angeles had a (bad?) idea to start registering all the "ShowsIn*******.com" he could. Where ******** it would be a country or a major city in the US and around the world. He also registered a few .mobi domains and some ccTLDs.
I have seen this many times from new domainers and it never ends well. They try to corner a niche and end up wasting a lot of money buying hundreds or thousands of domains that were free for a reason.
So Jean Luc registered 769 domains (by my count including some other show related domains, 792 by his count) over the years and according to his words he has not sold any domains yet: "To maximize the impact of the network; ShowInTheUs.com is made available as a portfolio, and domain names will not be sold individually."
Most domains were registered from 2005 and up until 2008 so my rough estimation is that he has spent about $75,000 or more on registrations and renewals.
Now he is about to do another mistake and auction all the domains "concurrently through multiple domain auction sites". Hopefully his reserves would be high so the portfolio will not end up selling in multiple sites.
Personally I don't think that more than 2 or 3 domains from the list have some value. The others are what we call reg-fee domains. I bet that if he had a solid offer for one of the domains over the years he would have sold it.
His flagship domain name showsintheus.com was probably created back in 2009 and had little updates since. It now lists one (1) event.
These are the domains in the portfolio he will be auctioning (according to his website):
504 PREMIUM Domain Names starting with "Shows in" + some ccTLD's
(446 .com – 46 .mobi – 2 .net – 1 .org – 1 .info – 1 .be – 2 .de – 1 co.uk – 1 .eu – 1 .se – 1 .es – 1 .nl)
44 PREMIUM Domains Names starting with "Concerts in" + some ccTLD's
(38 .com – 5 .mobi – 1 .co.uk)
104 divers PREMIUM Domain Names (.com) who are related to the network.
(93 .com – 1 .mobi – 1 .be – 1 .de – 1 .us – 2 .ca – 4 .fr)
(Later in the website he says that he will be auctioning 734 .com, 39 .mobi and 19 various domains for a total of 792 domains.)
You can see the complete list of his domain names here: www.ShowsNETWORK.com.
This is the "press release" he is sending these days:
Sept 15th, 2016
RE:  Global Network of 500+ Domain Names for Sale
Dear,
Please see enclosed a pre-auction acquisition opportunity made available to you to purchase a portfolio of hundreds of ".com" entertainment domain names through direct negotiation with the Founder.  With over 500 Geo domain names beginning with "Shows In"; the portfolio is a global and local brand representing all countries (i.e. "ShowsinFRANCE.com), all capitols (i.e. "ShowsinBERLIN.com) and many major cities throughout the world; linking the entertainment industry, businesses and communities through a global network of websites.
Shows in The Us Inc. is pleased to offer you this excellent opportunity to expand your footprint locally and globally through a highly scaleable and revenue-generating platform.
Absent appropriate and reasonable purchase offers; Shows in The Us Inc. will be auctioned concurrently through multiple domain auction sites on October 31st, 2016.  Any inquiries must be received by the SITUS management team prior to that date.
Please see www.ShowsNETWORK.com for more details on the portfolio, and do not hesitate to contact my office directly at (323) 655-2125 with any questions you may have.
Jean Luc Gaudry