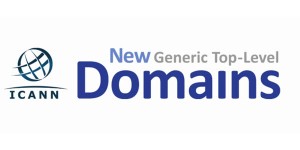 27 New gTLDs were approved today by China's Ministry of Industry and Information Technology (MIIT).
Domain name extensions need to get approval by MIIT so they can be sold in China and so that the websites can be hosted in China.
Here is the list of the 27 domain extensions that were approved by MIIT today:
.ART
.DESIGN
.WIKI
.餐厅 ("restaurant" in Chinese)
.招聘 ("recruitment" in Chinese)
.LOVE
.CENTER
.VIDEO
.SOCIAL
.TEAM
.SHOW
.COOL
.ZONE
.WORLD
.TODAY
.CITY
.CHAT
.COMPANY
.LIVE
.FUND
.GOLD
.PLUS
.GURU
.RUN?
.PUB
.EMAIL
.LIFE
The 27 extensions join a select list of only about 15 other extensions that have also been approved in the past like .com, .net, .club, .INFO, .MOBI, .RED, .PRO, .KIM, .在线 (Dot Chinese Online) and . 中文网 (Dot Chinese Website), .shop, .site, .ink and .vip.
(Many thanks to Simon Cousins CEO of Allegravita for the info!)