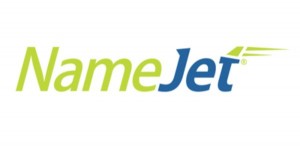 Namejet released it's November 2017 domain name auctions report that includes a lot of 3-letter .com domains. People seem to liquidating these.
Namejet sold 96 (112 domains in October) domains in October for a total of $556,203 ($737,936 in September).
Namejet only reports domains that were sold for $2,000 or more. Of course most of the domain names are sold below this threshold.
The average sales price was $5,855 ($6,589 in October). That is of course for domains above $2,000 and not an overall average but also keep in mind that these are mostly wholesale prices.
Here are the 95 reported domain sales at Namejet for November 2017:
| | |
| --- | --- |
| Domain Name | Payment Amount |
| npb.com | $31.355,00 |
| qrc.com | $25.200,00 |
| rtk.com | $24.101,00 |
| qrf.com | $21.211,00 |
| ivm.com | $18.375,00 |
| tiq.com | $17.977,00 |
| ntu.com | $17.500,00 |
| cuh.com | $14.133,00 |
| tajikistan.com | $13.101,00 |
| vqd.com | $12.600,00 |
| movingservices.com | $10.250,00 |
| visacards.com | $10.000,00 |
| smokescreen.com | $9.988,00 |
| kartal.com | $9.800,00 |
| 69090.com | $9.300,00 |
| widder.com | $9.199,00 |
| pink.org | $9.000,00 |
| bodycleanse.com | $8.700,00 |
| penispump.com | $8.410,00 |
| spahotel.com | $8.055,00 |
| xxww.com | $8.000,00 |
| lithograph.com | $7.955,00 |
| s8.net | $7.011,00 |
| onlinebilling.com | $6.978,00 |
| hippopotamus.com | $6.605,00 |
| myprinter.com | $6.400,00 |
| soccerplayers.com | $6.250,00 |
| federalway.com | $6.244,00 |
| actresses.com | $6.210,00 |
| protec.com | $6.101,00 |
| theunitedstates.com | $6.100,00 |
| lanxun.com | $5.655,00 |
| glowstick.com | $5.555,00 |
| mgmbet.com | $5.210,00 |
| softporn.com | $5.000,00 |
| techamerica.org | $5.000,00 |
| 78558.com | $4.899,00 |
| 76866.com | $4.599,00 |
| benzene.com | $4.568,00 |
| 68977.com | $4.399,00 |
| 76558.com | $4.399,00 |
| 67758.com | $4.399,00 |
| 68816.com | $4.399,00 |
| 57758.com | $4.299,00 |
| 66959.com | $4.199,00 |
| 18817.com | $4.199,00 |
| 39669.com | $4.199,00 |
| b34.com | $4.088,00 |
| g09.com | $4.050,00 |
| financialindependence.com | $3.600,00 |
| pncp.com | $3.522,00 |
| lasvegasrealty.com | $3.500,00 |
| infowise.com | $3.434,00 |
| nashvillerealty.com | $3.354,00 |
| b84.com | $3.300,00 |
| seattlerealty.com | $3.300,00 |
| yunzhang.com | $3.300,00 |
| tickit.com | $3.199,00 |
| cpkr.com | $3.100,00 |
| omnibank.com | $3.001,00 |
| presets.com | $3.000,00 |
| v4.net | $2.822,00 |
| cpjr.com | $2.811,00 |
| mobilegroomers.com | $2.755,00 |
| fakeboobs.com | $2.700,00 |
| motorized.com | $2.700,00 |
| prfirms.org | $2.600,00 |
| toughman.com | $2.595,00 |
| glori.com | $2.589,00 |
| wakacje.com | $2.522,00 |
| wepoker.com | $2.500,00 |
| q-v.com | $2.450,00 |
| zzbz.com | $2.420,00 |
| ultradata.com | $2.405,00 |
| kinjo.com | $2.389,00 |
| energyfund.com | $2.380,00 |
| orango.com | $2.322,00 |
| yuuu.com | $2.300,00 |
| erdong.com | $2.300,00 |
| mosse.com | $2.289,00 |
| xnergy.com | $2.289,00 |
| fabx.com | $2.255,00 |
| 5bg.com | $2.200,00 |
| stylex.com | $2.200,00 |
| myfrance.com | $2.120,00 |
| iob.org | $2.101,00 |
| 18656.com | $2.100,00 |
| gonewport.com | $2.100,00 |
| asexual.com | $2.099,00 |
| doyoubelieve.com | $2.055,00 |
| 7bg.com | $2.000,00 |