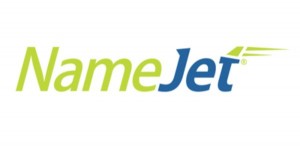 Namejet released it's October 2017 domain name auctions report that includes a lot of 3-letter .com domains.
Namejet sold 112 (94 domains in September) domains in October for a total of $737,936 ($744,035 in September).
Namejet only reports domains that were sold for $2,000 or more. Of course most of the domain names are sold below this threshold.
The average sales price was $6,589 ($7,915 in September). That is of course for domains above $2,000 and not an overall average but also keep in mind that these are mostly wholesale prices.
Here are the 112 reported domain sales at Namejet for October 2017:
| | |
| --- | --- |
| Domain Name | Payment Amount |
| xlc.com | $49.100,00 |
| svg.com | $30.300,00 |
| dzt.com | $28.911,00 |
| tlx.com | $25.000,00 |
| hpu.com | $25.000,00 |
| jju.com | $25.000,00 |
| mglobal.com | $24.099,00 |
| lwr.com | $23.522,00 |
| ks.cc | $22.560,00 |
| kov.com | $15.327,00 |
| unmillenniumproject.org | $15.200,00 |
| 837.cc | $15.000,00 |
| vqb.com | $15.000,00 |
| 4052.com | $14.002,00 |
| qvm.com | $12.800,00 |
| eshare.com | $12.750,00 |
| 99980.com | $12.210,00 |
| domainlookup.com | $10.650,00 |
| happychef.com | $10.357,00 |
| telechargementz.tv | $9.103,00 |
| reps.com | $8.095,00 |
| 10019.com | $8.000,00 |
| interra.com | $7.700,00 |
| homemonitoring.com | $7.601,00 |
| cityspace.com | $7.600,00 |
| usaid.com | $7.000,00 |
| cc222.com | $6.720,00 |
| palmreading.com | $6.599,00 |
| tingzhe.com | $6.200,00 |
| 30188.com | $6.110,00 |
| teti.com | $6.088,00 |
| saviour.com | $6.010,00 |
| 11513.com | $6.000,00 |
| delicatessens.com | $5.905,00 |
| wona.com | $5.855,00 |
| livetrading.com | $5.750,00 |
| poignant.com | $5.701,00 |
| damall.com | $5.600,00 |
| 77234.com | $5.033,00 |
| qxxl.com | $5.001,00 |
| openenergy.com | $4.988,00 |
| 86556.com | $4.899,00 |
| 68876.com | $4.899,00 |
| commercebankfl.com | $4.644,00 |
| ncbank.com | $4.413,00 |
| edio.com | $4.400,00 |
| 93668.com | $4.399,00 |
| shangwei.com | $4.215,00 |
| spew.com | $4.204,00 |
| somex.com | $4.155,00 |
| ekai.com | $4.010,00 |
| 02c.com | $3.900,00 |
| fenla.com | $3.878,00 |
| reinventors.com | $3.867,00 |
| payroll.net | $3.743,00 |
| investorclub.com | $3.600,00 |
| winlotto.com | $3.411,00 |
| r26.com | $3.400,00 |
| avsabonline.org | $3.400,00 |
| u-o.com | $3.350,00 |
| novacap.com | $3.333,00 |
| y48.com | $3.311,00 |
| 333221.com | $3.200,00 |
| hybridvehicles.com | $3.125,00 |
| 52865.com | $3.099,00 |
| easycoffee.com | $3.026,00 |
| fqcp.com | $3.020,00 |
| icec.com | $3.002,00 |
| salestech.com | $3.000,00 |
| zhujia86.com | $3.000,00 |
| egreeting.com | $2.950,00 |
| uncalculated.com | $2.933,00 |
| trowbridge.com | $2.900,00 |
| brandery.com | $2.800,00 |
| diplomacy.org | $2.710,00 |
| 2200.net | $2.702,00 |
| 51636.com | $2.700,00 |
| french.net | $2.601,00 |
| backuppower.com | $2.601,00 |
| facon.com | $2.601,00 |
| auditing.net | $2.600,00 |
| ebec.com | $2.600,00 |
| parilla.com | $2.600,00 |
| roofadvisor.com | $2.600,00 |
| espiritosanto.com | $2.595,00 |
| persians.com | $2.522,00 |
| neworganizing.com | $2.522,00 |
| curlers.com | $2.501,00 |
| l19.com | $2.500,00 |
| btcbiz.com | $2.452,00 |
| safetymanagement.com | $2.350,00 |
| chicken.net | $2.322,00 |
| proteindrinks.com | $2.300,00 |
| 27939.com | $2.300,00 |
| sapin.com | $2.300,00 |
| globalworks.com | $2.288,00 |
| 72389.com | $2.210,00 |
| cpjj.com | $2.200,00 |
| vrrx.com | $2.200,00 |
| geeb.com | $2.200,00 |
| toxicologist.com | $2.200,00 |
| sj1.com | $2.112,00 |
| carenavigator.com | $2.108,00 |
| greekgod.com | $2.105,00 |
| realtorwebsites.com | $2.101,00 |
| pinkshop.com | $2.100,00 |
| greatproperties.com | $2.099,00 |
| atomicpower.com | $2.070,00 |
| 767676.com | $2.021,00 |
| sj2.com | $2.010,00 |
| childrensclothing.com | $2.000,00 |
| d45.com | $2.000,00 |