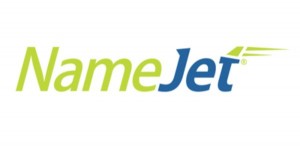 Namejet released it's November 2016 domain name auctions report that includes a lot of 3 letter .com and a lot of numeric domains (especially 5N).
Namejet sold 164 (158 domains in October) domains in November for a total of $724,762 ($770,667 in October).
Namejet only reports domains that were sold for $2,000 or more. Of course most of the domain names are sold below this threshold.
The average sales price is $4,419. That is of course for domains above $2,000 and not an overall average but also keep in mind that these are mostly wholesale prices.
Here are the 164 reported domain sales at Namejet for November 2016:
| | |
| --- | --- |
| Domain Name | Payment Amount |
| peb.com | $45.000 |
| laa.com | $35.700 |
| eja.com | $24.500 |
| ezc.com | $22.500 |
| asz.com | $22.322 |
| oxh.com | $19.088 |
| vvy.com | $18.988 |
| w55.com | $18.666 |
| drq.com | $18.100 |
| fidel.com | $16.000 |
| 99983.com | $11.211 |
| winey.com | $11.002 |
| attt.com | $10.749 |
| confusing.com | $8.888 |
| mentat.com | $8.110 |
| gait.com | $6.766 |
| csrs.com | $6.555 |
| producciones.com | $6.101 |
| 1rr.com | $5.655 |
| getlow.com | $5.555 |
| liha.com | $5.110 |
| OSPF.com | $5.000 |
| officer.org | $5.000 |
| glgl.com | $5.000 |
| 00013.com | $5.000 |
| Wael.com | $5.000 |
| aeron.com | $5.000 |
| 77669.com | $4.811 |
| tttd.com | $4.600 |
| vbbb.com | $4.500 |
| wura.com | $4.500 |
| thevisitor.com | $4.300 |
| freeday.com | $4.193 |
| daddys.com | $4.100 |
| fhahomeloans.com | $4.100 |
| canmorehotel.com | $4.069 |
| eeducation.com | $4.050 |
| rrrn.com | $4.000 |
| fumy.com | $4.000 |
| stormforce.com | $3.912 |
| 256666.com | $3.902 |
| turns.com | $3.888 |
| designmarket.com | $3.701 |
| valueinvestor.com | $3.688 |
| snowplows.com | $3.550 |
| 61886.com | $3.433 |
| fileden.com | $3.433 |
| cai8.com | $3.333 |
| 81869.com | $3.300 |
| docscan.com | $3.300 |
| ataccess.org | $3.200 |
| fzd.net | $3.132 |
| isalon.com | $3.101 |
| ya9.com | $3.100 |
| hg966.com | $3.100 |
| xcb.net | $3.012 |
| orig.com | $3.010 |
| paydayloans.net | $3.005 |
| tripa.com | $3.000 |
| dmh.net | $2.912 |
| flaws.com | $2.900 |
| sweet.org | $2.888 |
| fyy.net | $2.810 |
| qdl.net | $2.808 |
| s40.com | $2.800 |
| llw.net | $2.800 |
| ownerbuilder.com | $2.756 |
| 87535.com | $2.751 |
| sp9.com | $2.711 |
| gjr.net | $2.710 |
| gqn.net | $2.710 |
| grantwriters.com | $2.710 |
| imou.com | $2.701 |
| tegy.com | $2.700 |
| gamerdna.com | $2.700 |
| spoilme.com | $2.655 |
| xtg.net | $2.610 |
| zrn.net | $2.610 |
| nxw.net | $2.610 |
| nzk.net | $2.610 |
| qwg.net | $2.602 |
| 97329.com | $2.601 |
| dumfries.com | $2.601 |
| driverlessvehicle.com | $2.600 |
| qwc.net | $2.600 |
| fbq.net | $2.600 |
| 68219.com | $2.600 |
| powerpod.com | $2.600 |
| bzc.net | $2.589 |
| zai.me | $2.511 |
| 91756.com | $2.502 |
| voui.com | $2.500 |
| 85527.com | $2.500 |
| h2ouse.org | $2.500 |
| kaisergroup.com | $2.470 |
| nwx.net | $2.460 |
| txxn.com | $2.433 |
| cyberhawk.com | $2.409 |
| 83562.com | $2.402 |
| rxg.net | $2.402 |
| fyh.net | $2.402 |
| 56375.com | $2.401 |
| 78736.com | $2.401 |
| 85617.com | $2.401 |
| 67782.com | $2.400 |
| ryn.net | $2.400 |
| lrz.net | $2.400 |
| 19897.com | $2.399 |
| 56117.com | $2.399 |
| insidehealth.com | $2.378 |
| abal.com | $2.355 |
| lengmian.com | $2.327 |
| 166555.com | $2.322 |
| 79839.com | $2.302 |
| 72719.com | $2.301 |
| 91735.com | $2.301 |
| 83251.com | $2.301 |
| 17929.com | $2.301 |
| 56172.com | $2.301 |
| 62832.com | $2.301 |
| 62936.com | $2.301 |
| 81269.com | $2.301 |
| 92856.com | $2.299 |
| 93791.com | $2.298 |
| vertiflex.com | $2.250 |
| worsley.com | $2.240 |
| sheepskins.com | $2.223 |
| 25956.com | $2.222 |
| 68231.com | $2.222 |
| 76293.com | $2.222 |
| 28127.com | $2.211 |
| 23836.com | $2.208 |
| 97525.com | $2.202 |
| 31627.com | $2.201 |
| 27532.com | $2.201 |
| 36125.com | $2.201 |
| 35296.com | $2.201 |
| 65332.com | $2.201 |
| 68523.com | $2.201 |
| 79521.com | $2.201 |
| 72916.com | $2.201 |
| 93221.com | $2.201 |
| 62719.com | $2.201 |
| 15839.com | $2.200 |
| accessexcellence.com | $2.200 |
| 38756.com | $2.188 |
| palinuro.com | $2.188 |
| mirra.com | $2.168 |
| 29659.com | $2.130 |
| 93591.com | $2.101 |
| 62693.com | $2.101 |
| 28732.com | $2.100 |
| isdc.com | $2.100 |
| 29817.com | $2.088 |
| rentalsbyowner.com | $2.034 |
| 32351.com | $2.014 |
| 18617.com | $2.010 |
| cfyd.com | $2.003 |
| 27315.com | $2.001 |
| prague.org | $2.001 |
| pennsylvaniatourism.com | $2.000 |
| idmv.com | $2.000 |
| apao.com | $2.000 |
| qualita.com | $2.000 |