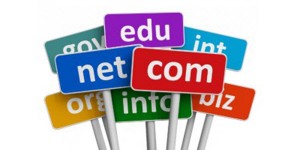 Meet Robin Hood LTD, the company that provides unsolicited expired domain name suggestions for tips!
I got an email yesterday that at first thought it was the usual email that is either selling a newly registered domain for $400 or selling a domain name that is in pending delete or at auction or even not even registered!
But I was wrong. This is something I have never seen.
The email actually informed me of a .net domain that recently expired and is available to register. The senders ask to send them a tip at a paypal account if you end up registering this domain.
The email came using a Rusian email address: lydiaadh7rhyner@mail.ru
The domain name RobinHoodLTD.com redirects to Paypal where you can leave a tip. The domain was registered in July 2017 at Dynadot and is behind whois privacy.
Here is the email:
"Hi,
The valuable domain alysa.net expired TODAY and it appraises for hundreds of dollars.
Someone forgot to renew it and let it slip through the cracks, so it's freely available for anyone to own NOW!
Simply type it into the search box & register it at your favorite registrar (from somewhere like GoDaddy).
Be quick before everyone finds out, we have no doubt this one will go fast.
If it's gone by the time you check it, someone got to it first… SO HURRY!
We only ask that you send us a tip amount of your choice if you decide to grab it 😉
Thank you,
Robin Hood, LTD.
PayPal email address: tips@RobinHoodLTD.com
Or visit RobinHoodLTD.com to send a tip securely if you don't have a PayPal account
*please be honest & consider sending a thank you tip if our suggestion has helped!
**no catch & no strings attached.. we work for tips!!"