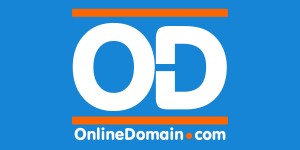 You may have noticed that I have not been posting as much as I am used to in the past 2 weeks. It is not like I don't have anything to write, trust me I do, but I don't have the time.
I am actually planning the changes that will be implemented on OnlineDomain.com in the next couple of months.
I have already upgraded to the latest WordPress build, something that I was postponing in fear of something would go wrong. I did the obvious (backup everything) and did the update. All went fine. (I think so. If you notice something wrong please let me know!)
Needless to say I am not too fun of the current look and feel of the blog. I created the website during a night, 3 and a half years ago using a free template offered by WordPress and after doing some customization. I made a few changes in the past few years but nothing drastic.
It is time now for a significant change. It is long overdue actually. I am in the process of designing the look and functionality of the new OnlineDomain.com on a test server.
What I want to ask you is tell me what you would like to see on OnlineDomain.com. More of something, less of something, new subjects etc. Please feel free to say whatever you like, don't like or what is missing from my blog. Any request, comment, complaint, review, suggestion would be welcome. Thank you for your input.
Please follow OnlineDomain.com at Twitter @OnlineDomaincom for updates.