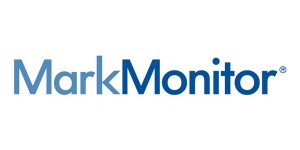 Mark Monitor will be holding a webinar about domain name management on Thursday.
The title of the webinar is "Domain Management Basics – From Registration to Renewal".
"In today's domain environment, brand owners must make critical decisions about what, where, and how to secure and protect valuable trademarks on the Internet in order to stay impactful and help combat constantly evolving brand abuse. Cybercriminals are using increasingly advanced techniques to target your critical assets. Your domains require around-the-clock protection to maintain business continuity, brand reputation and customer trust."
Points of discussion of the Domain Management Basics webinar:
Details to consider when planning new domain registrations
A brief look at the registrar/registry behind the scenes registration process
What to consider when looking to renew a domain portfolio
It seems that the webinar is targeting the UK and Europe.
The presenter will be Delia Brumar, Senior Client Services Manager of MarkMonitor.
Date: Thursday 19 October
Time: 9 a.m. UK / 10 a.m. CET
You can register for the webinar here.
Mark Monitor has also published a must read domain name management handbook.