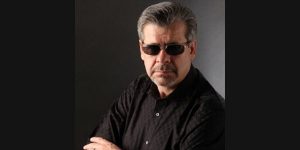 Rick Schwartz, the Domain King, is constantly buying but also dropping domain names all the time.
He shared a list of his purchases and also tweeted today that he dropped 100 domains from 1997 saving him $8,000:
"I dropped about 100 #Domains that I have had frm 1997 & don't see it having value. $8000 over 10 years in fees. So bought 2 more #bitcoins"
The main point here is that you should always re-evaluate your portfolio. I dropped many New gTLDs saving a lot of money if future renewals. I also count my dropped domains as savings of 10 times the yearly renewal of each domain.
Here are some of his 2016 and 2017 acquisitions:
Deplorable.com
Deplorables.com
BasketofDeplorables.com
CampaignAdvisor.com
NoOneCares.com
FakeMedia.com
YouAreFakeNews.com
Zonked.com
HotKey.com
Boardroom.com
Broadstaff.com
RapidPop.com
TurboPress.com
FaceMovie.com
BoldPrint.com
SmartGlasses.com
SmartDigest.com
KitchenBuilder.com
OrganicGourmet.com
TravelKing.com
HotelandSpa.com
GtldDrops.com
iCourt.com
iFlirt.com
JustHelp.com
CommonSenses.com
Benova.com
Inverso.com
Soozy.com
Ulana.com
Instacast.com
Canteral.com
WeddingToday.com
Ritzville.com
PrettyYou.com
DailyCode.com
DataStrip.com
CodeWizards.com
PersonalVideos.com
Cybersquatter.com
Bocahantas.com
TileCleaner.com
TotalShare.com
SinglesGuide.com
AssCoin.com
LibertyMotors.com