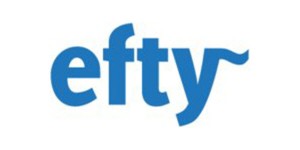 Efty added today an additional 22 categories, bringing the total number of categories and matching For-Sale landing pages to 46.
When Efty launched it had a list of categories users could assign to their domains and to list them under on their marketplace sites.  The list was based on a wide range of categories Efty sourced from some of the well-known domain name marketplaces and they thought it would be sufficient.
But domain name investors often are one of the first to spot and act on upcoming trends by registering domain names related to drones, IoT, cannabis, virtual reality and more recently cryptocurrencies and the blockchain. Because of this, the number of requests to expand the Efty list of categories increased steadily over the years. So Efty added 22 new categories.
Keep in mind that Efty always allows you to upload your very own background image for your For-Sale landing pages.
The newly added categories are:
This is the new Science category and landing page: