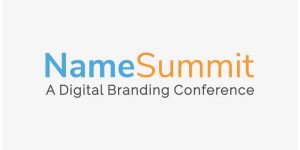 The first ever NameSummit conference was held this week at the Hilton Midtown in New York City.
The .CLUB team participated in this new conference with CMO, Jeff Sass giving a keynote presentation on Monday called, "Naming Your Startup? Stop Drppng Vwls and Making Sh*t Up!". Here is a video of Jeff's presentation:

Jess Sass also spoke on Tuesday as part of a new gTLD panel including Matt Bamonte from the Donuts registry, and Victor Pitts from MMX. The panel discussion on Tuesday focused on usage examples of businesses using a new domain extension as their primary web address.
During the panel, Jeff focused on the large amount of media impressions and attention many of the great .CLUB businesses are receiving, and how that translates into great PR and marketing exposure for the .CLUB extension. He talked about KitchenCollective.club, who was written up in FORBES, and Gear.club, which topped the iTunes game charts with 1,000,000 downloads in its first 5 days. He also presented a short video (below) highlighting the launch success of the fashion accessory line at www.Chaos.club.