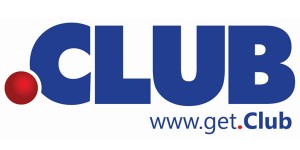 At the 2017 Domaining Europe conference in Berlin, Germany .CLUB's CMO Jeff Sass presented an introduction to the recently launched .CLUB broker program, and 60-month easy payments on premium names at www.Get.Club.
In addition, Jeff introduces a very active new domain investor, Tanya Loh of Futures.ForSale. In less than 120 days, Tanya has built a domain portfolio of nearly 5,000 names across 220 different extensions, including a number of .CLUB names.
Click on the links to see photos from days 1 & 2 and day 3 from Domaining Europe 2017.