Domaining Europe 2017 has started in Berlin, Germany.
Domaining Europe 2017, the 9th Domaining Europe Conference, is taking place from the 14th to the 16th of May.
The event venue is the Steigenberger Hotel Am Kanzleramt in Berlin, Germany.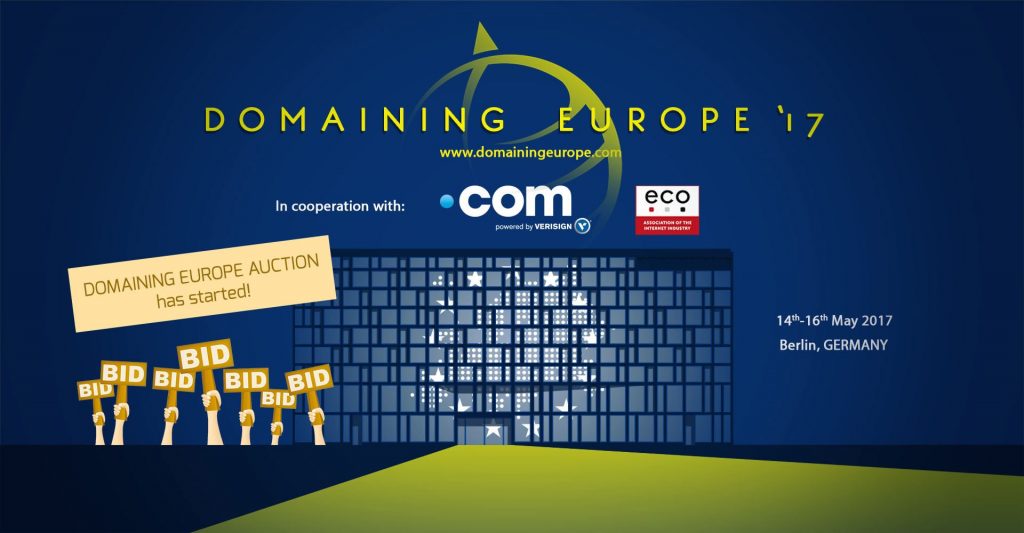 DAY 1
Dietmar Stefitz, the Domaining Europe founder and event organizer, welcomed the attendees with a sightseeing bus and boat trip around Berlin on Sunday.
This time around there is some limited exhibition space available for the show's sponsors. These are the current sponsors that are present at the exhibition space in the Foyer: Godaddy, SEDO, ParkingCrew, Nominet, Protected Parking, LegalBrandMarketing.
Braden Pollock is again the Moderator of Domaining Europe 2017 along with Jothan Frakes.
DAY 2
Opening Statements 08:45 to 09:00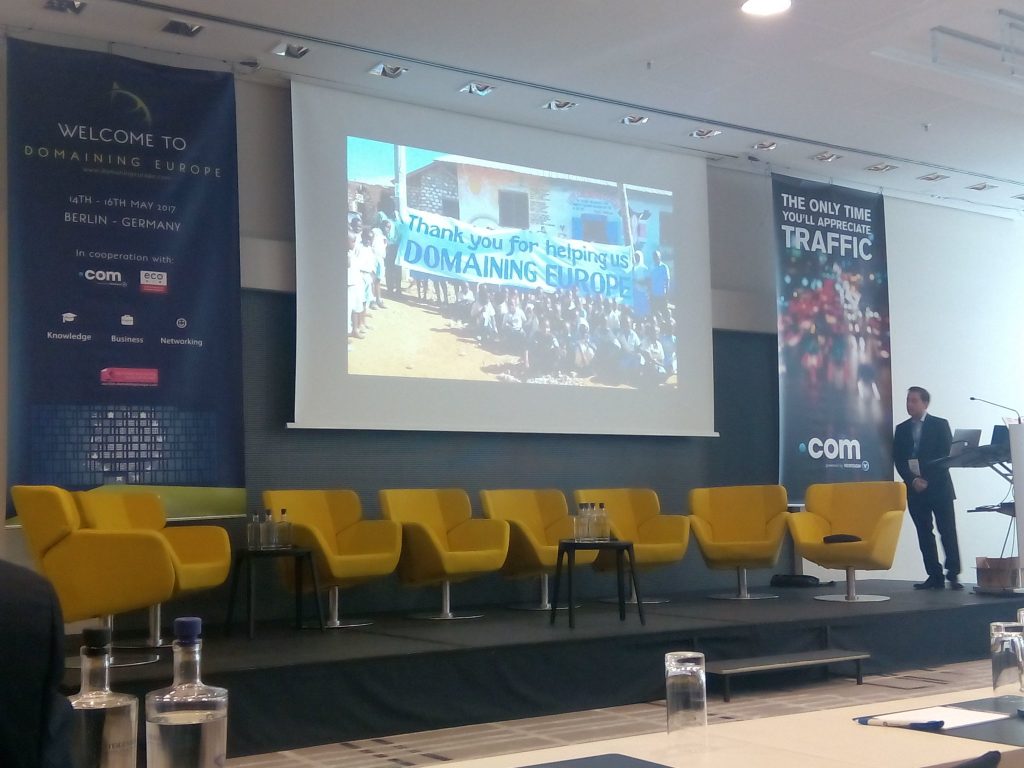 Keynote from Andrew Simpson – Verisign 09:00 to 09:30
Speaker: Andrew Simpson
Rolf Larsen presents "What can a registry do for Domain Investors?" 09:30 to 10:00
Speaker: Rolf Larsen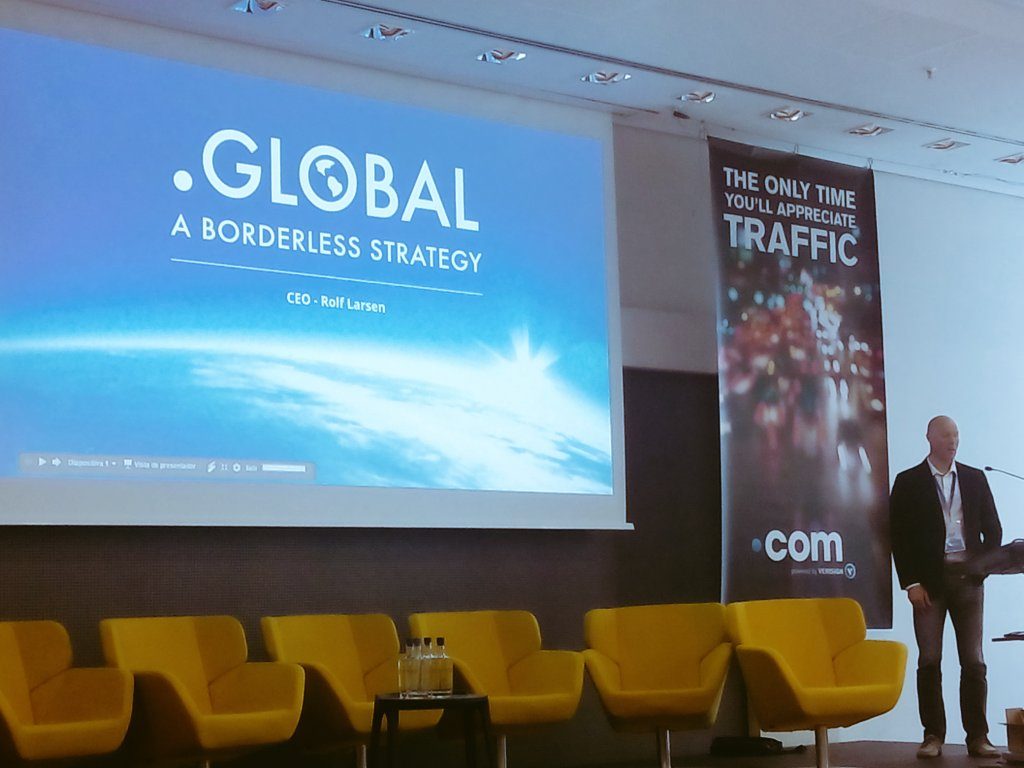 Healthy Domain Report 10:00 to 11:00
Moderator: Lars Steffen
Speakers: Thomas Rickert, Jackson Elsegood, Ron Jackson, Michael Gilmour, Ana Paula Vazquez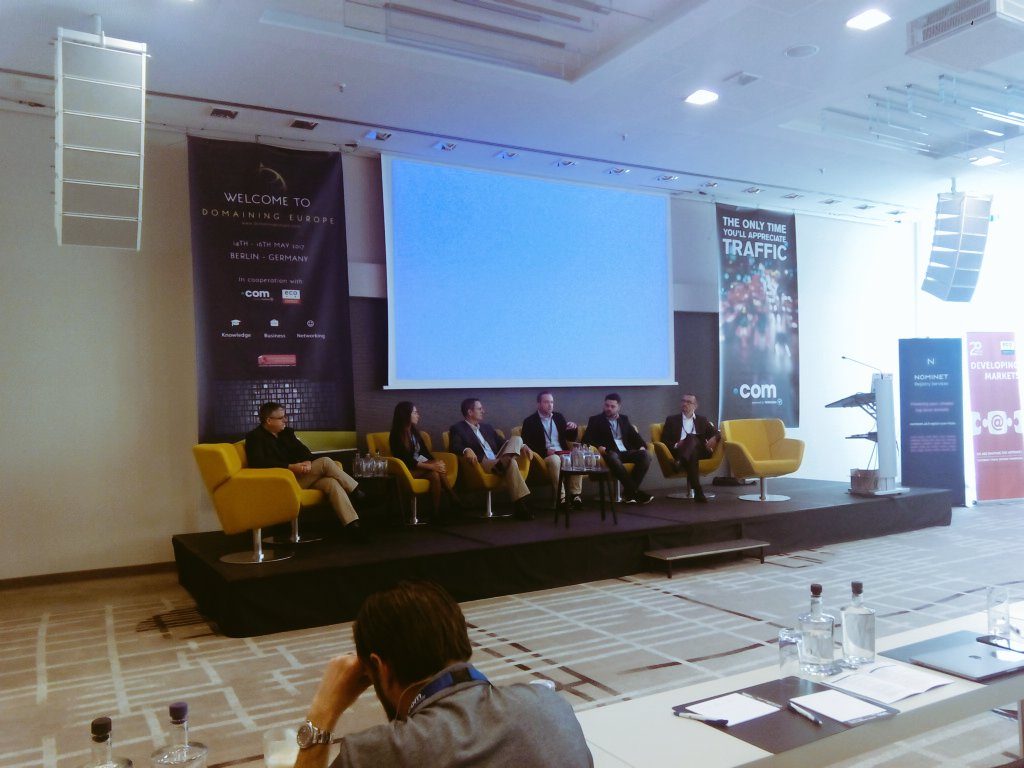 Healthy _Domain Report https://t.co/DbpFEZlNv1

— Domaining Europe (@DomainingEurope) May 15, 2017

Buying and Selling of Keyword Domains on Autopilot 11:30 to 12:00
Speaker: Antonio Villamarín
Latest news from the Aftermarket 12:00 to 12:30
Joe Styler – Godaddy
Joe Styler from @godaddy https://t.co/LcCpR9obzF

— Domaining Europe (@DomainingEurope) May 15, 2017

Busting 10 myths about news domain extensions 12:30 to 13:00
Speaker : Karn Jajoo – Radix
10 myths about new #domain extensions. Karn Jajoo #DomainingEurope https://t.co/XsSpQ9Umy4

— Domaining Europe (@DomainingEurope) May 15, 2017

GTLD's – Geo TLD's -ccTLD's 14:00 to 15:00
Moderator: Jothan Frakes
Speakers: Dr. Jörg Schweiger, Dirk Krischenowski , Richard Wein, Rolf Larsen, Michiel Henneke, Rob Monster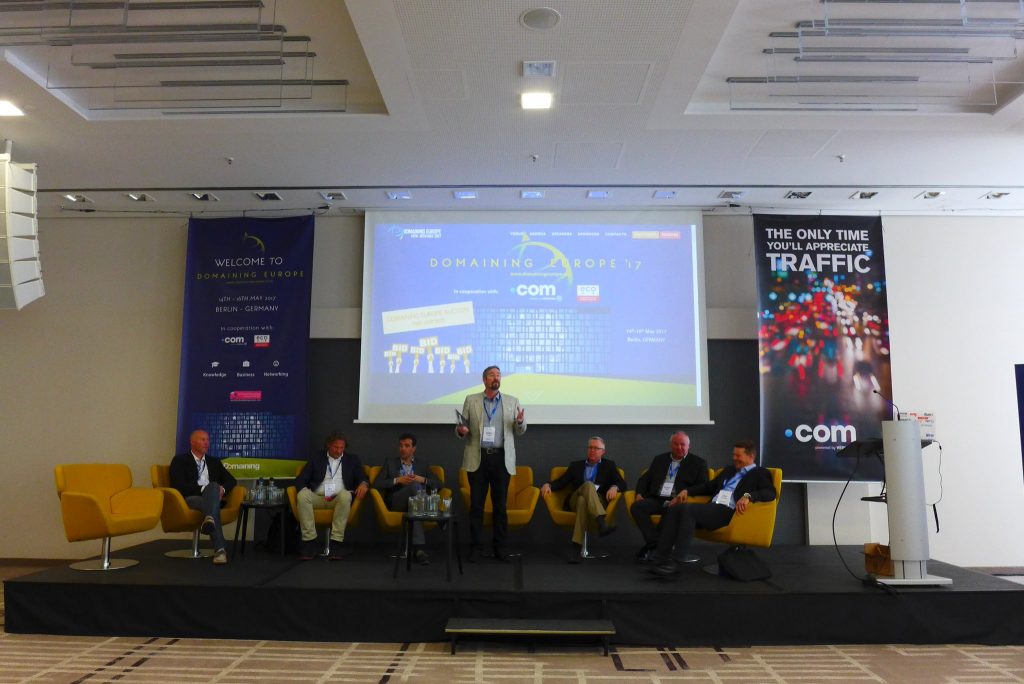 Panel of Domainers and Brokers 15:00 to 16:00
The most influential Domainers and Brokers will give you a perspective of the market today.
Moderator: Braden Pollock
Speakers: lze Kaulins-Plascacz, Freddy Schiwek, Michael Bereslavsky, Jordi Gasull, Shaun Wilkinson, Sevan Derderian, Giuseppe Graziano, Marc Stepken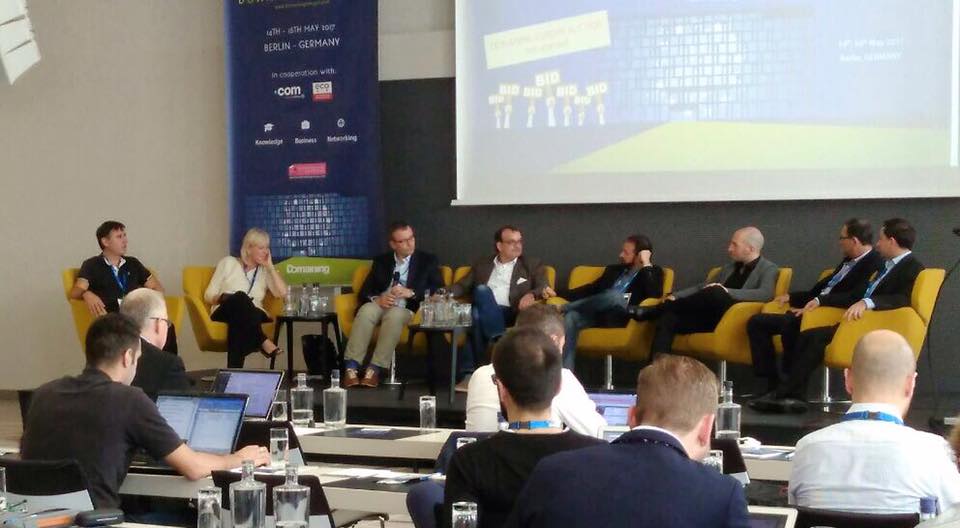 How to make money with Keyword Domains 16:30 to 17:00
The SEO and Digital Marketing expert Ramon Rautenstrauch gives us the latest tendencies.
To see the presentation of How to Make Money with Keyword Domains from Ramon Rautenstrauch you can go here.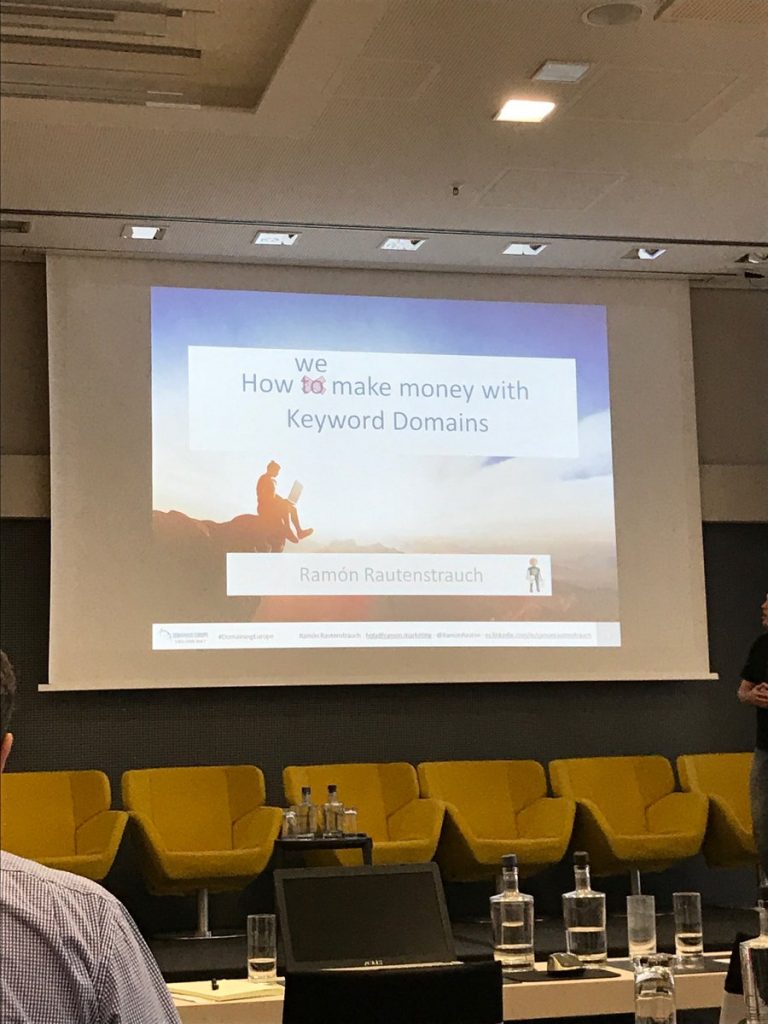 Traffic, Parking, Development 17:00 to 18:00
All Top Parking companies in one place.
Moderator:  Braden Pollock
Speakers: Axel Kaltz, David Warmuz, Dave Roberts, Michael Gilmour, James Tuplin, Andreas Schmid, Reza Sardeha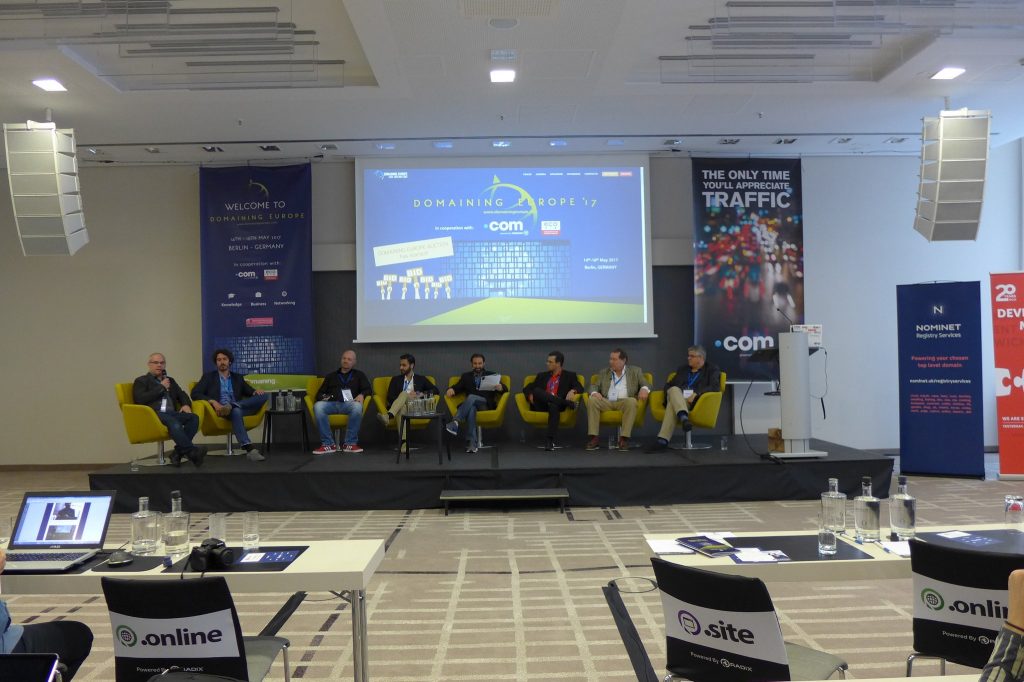 Jackson Elsegood – Escrow.com 18:00 to 18:30
Speaker: Jackson Elsegood
"Traffic Partners: Advanced Domain Development and Traffic Monetization" 18:30 to 19:00
Speaker: Yancy Naughton
Domaining Europe and Undeveloped.com auction
The Domaining Europe and Undeveloped.com domain name auction is already running and ends on the 26th of May. You can see the complete list of 143 domains here. Many of the lots can be paid in 12 installments.