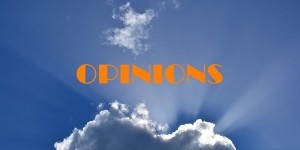 I am getting my fair share of time wasting inquiries. Inquiries that usually makes me not want to even spend time replying with a simple "no".
Yesterday I got 3 offers for 3 different domain names within a 1-hour time frame: $20, $25 and $50. (and another $10 offer today!)
I didn't mind those too much other than I got them back to back. People just offer what they want. I don't have to reply. They have a mobile phone, usually don't even know what a domain name is or what a google search really does and they make an offer. Or I can tell them to go away…
But I see something else missing except for computer/internet/business knowledge or the willingness to research what they trying to purchase.
What I see missing is simple common sense.
I got an inquiry about an aged 1-word .com and quoted a $60,000 price. This is the reply I got:
"hello sir! The amount which you are offering is way too higher than I expected. I am a student and I cannot afford to buy this address at $60,000. I cannot pay more than $100 for this address. If the price is negotiable on your side, please revert back."
The buyer said he could only afford $100. OK. But how are we supposed to negotiate from $60,000? A little common sense will not hurt you people.
You can lie about being a student (or not), or having a $100 budget but you don't get to have negotiations after that.
I replied just for fun:
"Yes, price is negotiable. Price is now $59,999."
He seemed to enjoy my sense of humor and said that he will not purchase the domain name. Yeah, no kidding…