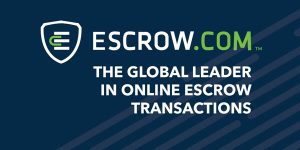 You can now make Euro transactions at Escrow.com again.
The feature was lost a few months back while the company started enforcing the KYC (know your customer) requirements while also changing their banking partner. Euro transactions were first introduced at Escrow.com in 2013.
I really missed the Euro transactions as they are way cheaper when both the buyer and the seller are located in Europe. And it doesn't really makes any sense to transact in USD when both parties are using Euro as their currency.
A 1000 Euro domain name transaction costs 35 Euro at the standard fee and 100 Euro if using the escrow.com concierge. Euro payments are only available by a wire transfer. Credit card and paypal payments are not available in Euro.