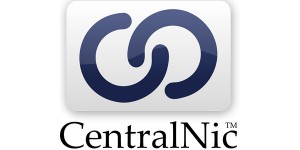 CentralNic (AIM: CNIC), announced today its audited results for the year ended 31 December 2016.

All this while several websites just went dark after the company sold many of its 2-letter domain names (or ended the relationship with such owners) that were used for CentralNic to sell sub-domains.
Here are few posts from the past year that anyone interested in CentralNic should read:
CentralNic To Delete Several SubDomains-Websites From 8 Domains Like .GB.COM or .NO.COM
CentralNic's CEO, Ben Crawford, Ignores My Questions (So I Will Answer Them)
CentralNic sells domains for US$ 4.5 million
The Company's full Annual Report is also being published and sent to shareholders today, and the Company's Annual General Meeting will be held on 7 June 2017 at the offices of DWF LLP, 20 Fenchurch Street, London, EC3M 3AG at 10.00am.
Financial summary
| | | | | |
| --- | --- | --- | --- | --- |
| | 31 Dec 2016 | 31 Dec 2015 | Change | Change |
| | £'000 | £'000 | £'000 | % |
| Revenue | 22,129 | 10,393 | 11,736 | +113% |
| Gross profit | 7,667 | 4,860 | 2,807 | +58% |
| Adjusted EBITDA* | 5,483 | 3,254 | 2,229 | +68% |
| Adjusted Profit before taxation** | 4,724 | 2,954 | 1,770 | +60% |
| Profit before taxation | 1,157 | 1,454 | (297) | (20%) |
| Net cashflow from operating activities | 3,318 | 5,686 | (2,368) | (42%) |
* Excludes share based payments expense of £621,000 and acquisition costs and exceptional items of £1,262,000
** Excludes share based payments expense of £621,000, acquisition costs and exceptional items of £1,262,000 and acquired amortisation charges, in relation to the intangible assets of Internet.BS and the Instra Group, of £1,684,000.
| | |
| --- | --- |
| ·     | Revenue increased by 113% to £22.13 million (2015: £10.39 million).  Retail revenue grew significantly to £14.32m (2015: £3.41m) with Instra Group transforming the retail division after the acquisition on 14th January 2016.  Instra Group contributed £10.28m of revenue in the period since acquisition. |
| ·     | Adjusted EBITDA of £5.48 million (2015: £3.25 million) reflected the flow-down effect of the revenue growth in the retail division, including the Adjusted EBITDA contribution from Instra Group of £2.21 million in the period since acquisition.  The enterprise division contributed £2.79 million of Adjusted EBITDA (2015: £2.61 million) mainly from premium domain name trading, while the wholesale division contributed £1.24 million (2015: £1.40m).  Central overheads, not allocated by division, were £0.96 million (2015: £0.93 million). |
| ·     | Profit before taxation of £1.16 million (2015: 1.45 million) reflected the £2.23 million increase in Adjusted EBITDA predominantly offset by non-cash expenses including amortisation of intangible assets of £2.07 million (2015: £0.58 million) and share based payment charges of £0.62 million (2015: £0.32 million). Also offsetting were acquisition costs and exceptional items of £1.26 million (2015: £0.83 million), including fees related to the Group's mergers and acquisition programme and integration costs associated with the Instra Group acquisition.  Finance costs of £0.27 million (2015: £nil) included interest charges and professional fees related to the £3.50 million term loan drawn in January 2016. |
| ·     | Adjusted profit before taxation, excluding acquired amortisation charges, acquisition costs and exceptional items and the share based payment expense was £4.72 million (2015: £2.95 million), an increase of 60%. |
| ·     | Net cash-flow generated from operating activities was £3.32 million (2015: £5.69 million), with 2015 having benefitted from favourable working capital movements as a result of the timing of increased payments to new TLD registry operators combined with additional funds paid on account by retailers to support new TLD activity levels.  In 2016 there was also increased activity from retailers in China, who migrated from a pre-pay to a post-pay settlement model.  Taking the two years in aggregate, the net cashflow generated from operating activities was in line with expectations, relative to Adjusted EBITDA. |
| ·     | Net cash was £7.28 million at the end of the year (2015: £19.06 million).  The reduction mainly reflected the cash outflow for the Instra Group acquisition which totalled AU$30.30 million (£14.83 million), offset by the net cashflow generated from operating activities.  The Instra acquisition was funded by a combination of the equity placing in December 2015 (which raised £9.40 million net of fees), the £3.50 million term loan facility and £1.93 million from the Group's available cash. |
Highlights
| | |
| --- | --- |
| ·     | A year of growth, particularly following the Instra acquisition.  Group revenues grew by 113% to £22.13m (2015: £10.39m) and Adjusted EBITDA grew by 68% to £5.48m (2015: £3.25m). |
| ·     | Profit before taxation of £1.16m (2015: £1.45m) after deduction of non-cash charges, acquisition costs and exceptional items. |
| ·     | Recurring/subscription revenues increased to 81% of overall revenues (2015: 67%).[1] |
| ·     | Acquisition of Instra Group completed on 14 January 2016 for consideration of £18.60m (AU$38.04m); contributing Retail revenue of £10.28m and Adjusted EBITDA of £2.21m. |
| ·     | Wholesale Division maintained ranking as the world's number one new TLD registry services provider by volume, increasing market share to 32% (2015: 23%).  Wholesale domains under management of 9.89m (2015: 3.39m) reflected volume-based promotions of new TLDs which present potential for future renewals. |
| ·     | Enterprise revenues included £3.74m (2015: £3.22m) of premium domain name revenues and a full year of dnsXperts revenues. |
Post year end
| | |
| --- | --- |
| ·     | Increased renewal revenues are expected to emerge in 2017, as the base of domains due to renew or expire has increased to 9.89m million domains in the Wholesale business (2015: 3.39 million) and 1.27 million in the Retail business (2015: 0.72 million).  |
| ·     | New Top-Level Domains (nTLDs) contracted but not launched during 2016 include: .basketball, .contact, .fan, .forum, .pid, .rugby, .storage; while the .art, .fun, .realty and .observer TLDs launched in the first quarter of 2017. |
| ·     | In the Enterprise Division, the Group has identified online security and brand protection services for corporate customers as an important potential recurring revenue line of business.  The Group has recently appointed two experienced executives from this segment – formerly of Group NBT (Netnames) – to lead revenue growth initiatives in this area. |
| ·     | Following the successful acquisitions of Internet.bs and Instra Group, CentralNic continues to assess acquisition targets to enhance the Group's product and services suite, market access, customer base and financial performance.  CentralNic expects to further strengthen its leadership team with the appointment of a Corporate Development Director in 2017, to accelerate its acquisition processes. |
| ·     | In line with the Group's acquisition strategy, discussions are ongoing with SK-NIC, a.s., the registry service provider for the .sk country code top level domain for Slovakia.  These discussions have not been concluded. The Board will provide shareholders with a further update in due course. |
Commenting on the results, Mike Turner, Chairman of CentralNic, said:
"In my first full year as Chairman of the CentralNic Group I have been pleased with the Group's strategic development.  We now have a more diverse business active in the majority of the world's geographic markets, notably with expansion of our retail services following the acquisition of the Instra Group.  This is important to the future of our business, not least in providing a strong and comprehensive retail capability in close geographic proximity to emerging domain name markets, notably in the Asia Pacific region.
"Another significant development during 2016 was the increased adoption of domain names from the new Top Level Domain name programme.  The new TLD programme is regarded as the biggest change in our industry for many years.  It is particularly pleasing that, as a result of the first application round of new TLDs, CentralNic is contracted as registry service provider to some of the most successful new TLDs, including the leader by volume, .xyz.
"The Enterprise Division presents interesting opportunities to grow revenues at relatively high margins by adopting a more service-led approach.  In seeking to unlock the potential of our corporate-facing business, I am pleased we have recently been able to strengthen our management team with senior commercial hires, bringing considerable experience in this market segment.
"The amount of change in the business is significant, with activity levels high across each of our three divisions and with our mergers and acquisitions programme continuing to bring benefits and present new and interesting opportunities to the Group.
"With continued progress in all areas of our business, at this stage of the year we remain confident in the outlook for 2017."