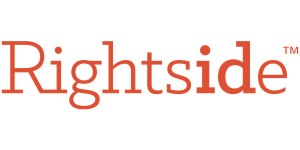 Rightside Group, Ltd. (Nasdaq:NAME) announced financial results for the first quarter ended March 31, 2016.
Total revenue increased 9% to $55.1 million compared to $50.5 million of Q1 2015. Net loss for Q1 2016 was $5.1 million, compared to net income of $1.9 million last year.
Business Highlights
Rightside recently added .GAMES to its owned and operated gTLD portfolio and now has 40 gTLDs in its portfolio, with 39 in general availability.
Rightside's 39 gTLDs in general availability ended the quarter with over 470,000 registered domains, up 17% over Q4 2015.
Rightside's retail registrar, Name.com, grew revenue 24% year-over-year with approximately 40% of that growth driven by higher margin new gTLDs.
With over 16.6 million total domains under management as of March 31, 2016, including over 2.9 million domain names registered through its retail outlets, Rightside remains one of the world's largest registrars.
Rightside's most recent launches have shown strong momentum – with .FAMILY's registrations exceeding 7,500 to date. .LIVE and .STUDIO have now reached over 50,000 combined registrations and .NEWS, the top performing gTLD in Rightside's portfolio, now has 75,000 registrations to date.
"We had a strong start to 2016, delivering solid revenue and expanding margins year over year as we continue to capitalize on the opportunity provided by new generic Top Level Domains," said Chief Executive Officer Taryn Naidu.  "Our Registry services revenue in the first quarter grew 64% to $2.6 million, as we recognized revenue on a growing base of domains registered on our owned and operated gTLDs and began to layer in our 3rd full quarter of renewals with rates that have trended above the overall industry.  Name.com also delivered its best quarter on record from both a GAAP revenue and domain unit registration basis and was up over 24% largely due to growth from our higher margin new gTLDs."
Financial Summary
(in thousands)
Three months ended 
March 31,
2016
2015
Registrar services
$
  44,018
$
  41,999
Registry services
  2,639
  1,605
Aftermarket and other
  9,269
  7,332
Eliminations (1)
  (802
)
  (405
)
Total revenue
$
  55,124
$
  50,531
Loss (gain) on other assets, net
$
  1
$
  (7,223
)
(Loss) income before income tax
$
  (5,475
)
$
  933
Income tax benefit
  (368
)
  (943
)
Net (loss) income
$
  (5,107
)
$
  1,876
Adjusted EBITDA (2)
$
  1,809
$
  568
(1) Amounts in the eliminations line reflect the elimination of intercompany charges between our Registrar and Registry services businesses.
(2) This Non-GAAP financial measure is described below and reconciled to GAAP net (loss) income in the accompanying table.
First Quarter 2016 Financial Highlights
(Unless otherwise noted, all comparisons are relative to the fiscal first quarter 2015.)
Registrar services revenue increased to $44.0 million compared to $42.0 million.
Registry services revenue increased 64% to $2.6 million compared to $1.6 million.
Aftermarket and other revenue grew 26% to $9.3 million compared to $7.3 million.
Total revenue increased 9% to $55.1 million compared to $50.5 million.
Net loss was $5.1 million, compared to net income of $1.9 million.
Adjusted EBITDA increased to $1.8 million, compared to $568,000.
Registrar Services Operating Metrics
Three months ended
March 31,
2016
 
2015
 
Change
 
End of period domains (in millions) (1)
16.4
16.2
1.2
%
Average revenue per domain (2)
$
  10.79
$
  10.43
3.5
%
Renewal rate (3)
77.2
%
77.4
%
(1) A domain is defined as an individual domain name registered by a third-party customer on Rightside's registrar platforms for which Rightside has begun to recognize revenue.
(2) Average revenue per domain is calculated by dividing registrar services revenue for a period by the average number of domains registered on Rightside's registrar platforms in that period.  Average revenue per domain for partial year periods is annualized.
(3) The renewal rate is defined as the percentage of domain names on Rightside's registrar platforms that are renewed after their original term expires.
Liquidity and Capital Resources
As of March 31, 2016, cash and cash equivalents increased to $47.0 million, compared to $45.1 million as of December 31, 2015.
At the end of the first quarter, the Company had letters of credit totaling $11 million outstanding with approximately $19 million of available borrowing capacity under its revolving credit facility with Silicon Valley Bank.
Business Outlook
For the full year ending December 31, 2016, Rightside reaffirms its revenue and  Adjusted EBITDA guidance:
Total revenue of $218 million to $228 million, inclusive of $12 million to $15 million of GAAP revenue from our Registry Services Business.
Total Adjusted EBITDA of $8 million to $11 million, inclusive of approximately $2 million of incremental discretionary marketing spend for the year.