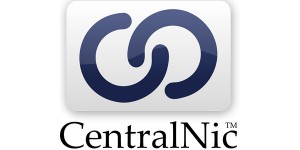 Last month CentralNic announced in an email that it will be deleting several sub-domains (and websites) from 8 of their domains like .GB.COM and .NO.COM.
CentralNic (LSE: CNIC) sent out this chilling email informing several of its clients that the domains they have bought, build into websites and have been renewing for years will be deleted in a year from now (April 30, 2017). CentralNic offers domains like .uk.com, .co.com, or .xyz(?) as a substitute.
The following SLD domain extensions will be sunsetted, meaning that new registrations and renewals will not be permitted:
.AR.COM, .GB.COM, .HU.COM, .KR.COM, .QC.COM, .NO.COM, .SE.COM, AND .UY.COM.
CentralNic is probably going to sell these domain names and make a quick buck.
The next day after I posted the article about CentralNic deleting these domains I got an email from CentralNic's PR company about an unrelated announcement they were making. (05/05/2016) The email said "If you would like to speak to the company or would like any more information, please do not hesitate to get in contact.", so I replied and said I would like some answers on this.
This was CentralNic's reply:
CentralNic's CEO, Ben Crawford is travelling this week and due to the time difference it will not be possible for you to speak to him. However, if you have a list of specific questions surrounding your enquiry then he would be happy to answer them via email if you send them through to us.
So I sat down and wasted my time writing 11 questions that I sent them.
I reminded them a couple of times so I could get their answers. Nothing.
On the 30th of May I sent my last reminder telling them that I will publish the story anyway after a few days.
This was their last reply:
Thanks for letting me know. We will chase Ben again and hopefully he will come back with answers before Thursday (06/02/2016).
So after a month a have no answers from CentralNic's CEO, Ben Crawford so I will answer them on CentralNic's behalf the way I like.
So here are the questions with my replies:
Why is CentralNic sunsetting these 8 SLD domain extensions?
Because we don't care about our long time customers and want to make some money while the Chinese short domain name market is still hot.
Why isn't CentralNic sunsetting all their SLD domain extensions?
Because the other domains have move registered sub-domains. It's all about the money.
Have registrations/renewals in your extensions slowed down in the past 2 years? (since New gTLDs came out)
Yes, they have slowed down.
You could potentially get sued. Have you factored this cost in your decision?
Sure, we would love to get sued and we know we will. That is why we are not answering any questions.
How many domain names are affected by this sunsetting?
We don't know and frankly we don't care.
What is your estimate on how many active websites are affected?
We don't know and frankly we don't care.
Do you think that a free 2 year registration to some other extension and probably some other name is enough to compensate your customers?
Of course not. But once again we don't care.
How would you feel is Verisign too away your 2-letter .com domains and gave you the option to register a .net instead?
We would sue them.
How safe can your other customers be that you won't sunset all your other extensions in 3 or 5 years?
They are not safe at all. We could decide any moment we would like to sunset all our extensions.
Are you going to sell these 8 domains or do something else with them?
We are going to make lots of money selling to the Chinese market!
What are CentralNic's plans for the future?
Sell everything and go for an extended holiday just like our CEO Ben Crawford that has been traveling for more than a month now.