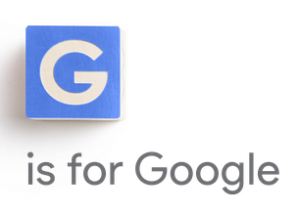 Google made a blog post answering some common questions about New Domain Name Extensions.
"Creating a website or getting a custom email address with Google Domains starts with a search for a domain name. With hundreds of new domain name endings like .guru, .company, and .fitness, you have more choice than ever before to find a meaningful and memorable name for your business as you tell the world who you are and what you do. As you begin to explore these new domain name endings, we wanted to provide answers to some frequently asked questions:
Will these new domain name endings affect my website's search ranking?
No. The Webmaster Central blog
recently addressed this question and more
to make it clear that new domain name endings are not treated any differently than traditional domain name endings like .com or .org. Domain names with new endings are shown in search just like any other domain name. For example, if you search for the business Coffee Club, you will find their URL
coffee.club
.
If I move my website to a new domain name ending, will my customers still be able to find my site on Google?
Yes, of course! Whenever you move your site to a new domain name, whether it ends in a .com, .company, or something else, it's important to follow the
four steps outlined here
to make sure Google is properly aware of your new site. Please be aware that it takes time to be fully processed in Google Search, but once it is, your new domain name is expected to work just like your old domain name. If you are still having issues, we encourage you to visit the
Webmaster help forum
.
What are some reasons to use new domain name endings?
Brand protection: Other businesses may buy domain names with new endings like .company, .solutions, or .international for their diverse business needs, or so that no one else can buy them. In many cases, businesses direct these new domain names back to their main website.

Promotions: There are also businesses who have used new domain name endings for marketing and promotional purposes. A company with a social media contest, for example, might create a contest website with a .social ending that would only be used for the duration of the contest. A good example of a current promotional domain is

thehungergames.movie

which highlights the latest movie in the series.
If I purchase a new domain name, do I have to give up my old one?
Of course not! Your old domain name can easily work with your new one. Once you properly set up your new domain name, you can
redirect your old domain name to point to your new one
. This ensures you won't lose any traffic from your customers if they use your old domain name instead of the new one.
What new domain name endings are available now, and are any a good fit for my business?
There are hundreds of new domain name endings available now, and you can find
the full list that Google Domains offers here
. Whether you're looking for an industry-specific ending like .marketing or a fun ending like .ninja, there are plenty of options. Be sure to find the right name that fits you and your business.