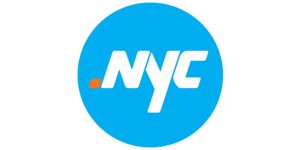 Auctions.nyc and the City of New York will have their 3rd auction of premium .NYC domains.
This time 26 tech related domain names like Cloud.nyc, Web.nyc and Startup.nyc will be auctioned. It is not yet known if the auction will be held at Namejet, Snapnames or some other auction house.
The .NYC Techs Auction will start on May 2nd and will run through May.
The first auction of premium .NYC domains featured 20 domain names associated with real estate and was on Namejet. RealEstate.nyc was the top selling domain name getting a $21,300 winning bid. Apartments.nyc also got a 5-figure bid with $16,155. 19 out of 20 domains were sold for a total of $70,650.
The second .NYC premium domain auction (that was fashion related) was help at Snapnames in February with 24 domains. Fashion.nyc at $37,000 and Shop.nyc at $33,500 were the top sellers. 23 out of 24 domains sold for a total of $90,938.
Premium .nyc domains are released to auction in batches of similarly themed names. .NYC has more auctions lined up, each with a different theme.
Here is the list of the 26 tech related .nyc domain names to be auctioned in May 2017:
Angel.nyc
Appdeveloper.nyc
Apps.nyc
Blogs.nyc
Chat.nyc
Cloud.nyc
Computers.nyc
Connect.nyc
Consultants.nyc
Contractors.nyc
Create.nyc
Demo.nyc
Designs.nyc
Dev.nyc
Gaming.nyc
Geek.nyc
Gps.nyc
Seminars.nyc
Startup.nyc
Ux.nyc
Vc.nyc
Web.nyc
Webcam.nyc
Webdesign.nyc
Webhosting.nyc
Wireless.nyc
Auction starts at 3 p.m. EST on May 2, 2017 and ends at 3:15 p.m. EST on May 18, 2017.
"As New York City's burgeoning technology industry continues to grow, job opportunities increase and economic activity rises, access to these tech specific domain names will give our founders, startups and entrepreneurs the opportunity to build an even stronger connection with the iconic New York City brand," said Sree Sreenivasan, Chief Digital Officer for the City of New York.
"With a growth rate of 18 percent in tech sector jobs over the past ten years, New York City has become a hotbed for tech founders and entrepreneurs," said Sean Kaine, Vice President of Registry Solutions, Neustar. "As the tech scene continues to propel forward with new ideas and close to 9,000 startups calling New York their home, individuals and entrepreneurs have the rare opportunity to secure their own piece of internet history."