Art Malkov published an article called "Here's How to Make it As a Startup in New York" on tech.co.
Here are a few quotes from the article:
Over the last five years, New York has seen tremendous growth in its tech ecosystem, resulting in a boom of startups in practically every industry from ecommerce to health. As a tech community and the epicenter of finance, New York has evolved into an oasis for entrepreneurs looking for tech, capital, and connections all in one place.

[…]

Another great example of this is Mayor Bill de Blasio's Digital.NYC platform, a centralized online hub tying together the entirety of New York tech ecosystem, providing visitors with the information and resources that can help turn ideas into businesses. The city's digital ecosystem supports more than 300,000 tech jobs and an additional 250,000 supporting jobs. The hub has since served as a model for Boston with Starthub, and across the pond with Tech.London.

[..]

At its core, the New York startup culture is an amalgamation of the city's ideals and values (e.g., hard work, efficiency, goal-oriented) with the DIY nature of startups.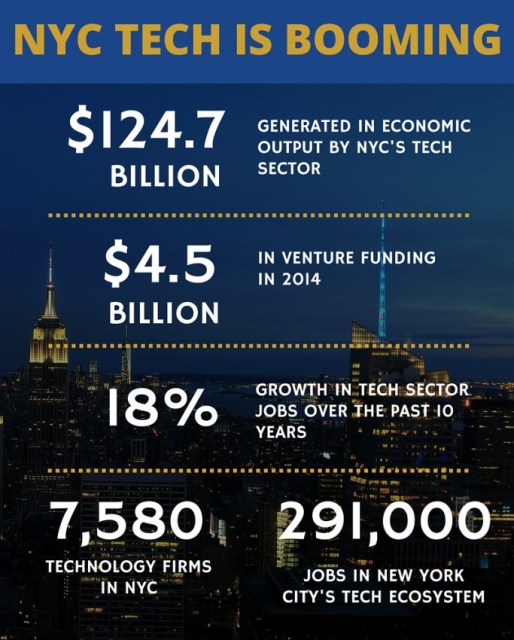 Art Malkov is a serial entrepreneur with a knack for the digital frontier. An author and recognized expert in the field of social marketing and digital growth. Art has advised Fortune 100 companies on their digital marketing and social media blueprint. He is a digital marketing director at NeedGrowth.com and a .nyc domain name investor at Upgrade.nyc. You can meet him at the .NYC Domain Meetups (meetup.nyc) and at NamesCon 2017 next month in Las Vegas.