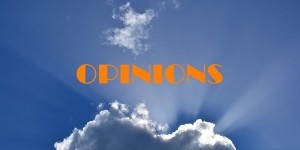 Mike Mann shared on Facebook my article about the bad landrush phase that .Blog domains had last week and also shared his views on the New gTLDs in general:
Read my lips gTLDs are D*E*A*D, absolutely no demand! This was the best out of thousands, along with .web and .app Better luck with other snake oil. .Com stays king. If you also voted for Hillary, rough week. TYVMI.
He also made several other comments about new extensions such as:
"How about don't but them at all, they serve no purpose and cause many problems, and waste a lot of time and money."
"Now that everyone knows gTLDs are dead, please Google "Mike Mann gTLDs" and you will see I hit the predictions spot on."
He continued by quoting my article:
Ruggh ruoggh, too many scooby snacks: "So the .blog registry made more than $150,000 from the landrush phase. That doesn't seem bad but the registry spent $19 million to get rights for the .blog new extension." Not counting millions per year of overhead. Lesson learned, listen to the mann next time and stick with .Com
He then made more comments like:
"Don't renew your fancy new gtld domains. The expiriment is over. No material resale market will take root."
Mike replied to a comment made by Phil Harris ("26 million registered and new sites being launched daily .. X.company being used by Google , Rightside stock just raised to buy status by zachs investment firm .. Awareness growing , secondary 6 figure sales being made , Mike I would say you should watch the movie God is not dead ..") by saying "sure sounds like a bubble".
Mike today talked about Google and .soy:
"Google spent some energy telling me how ".soy" domain extension was going to be the next big thing a while back, I tried to splain what was up….. Not to discount the fine folks, fancy offices, and great buffet. Googs, gimme a buzz, I'm still a know it all."
"Drinking own Koolaid instead of listening to grassroots in the streets"
"Technically I havent checked the sales numbers but lets take a wild guess, dramatically lower than their expenses…….. like I told them nicely before they invested"