Efty created and is now offering a new batch of for-sale landing pages (with industry-specific images), buy-it-now (BIN) landers, and UDRP-safe landing pages.
These fast, stable, and responsive landers power the 50,000+ Efty domain names.
So as of today, you will be able to choose from an additional 33 brand-new domain name for-sale landing page designs in the revamped theme gallery.
3 Buy-It-Now (BIN) only landers:
Efty received multiple requests to add a For-Sale landing page that was Buy-It-Now only. A lander without a contact or Make offer form, just a pure BIN landing page. As of today, there are 3 different designs to choose from.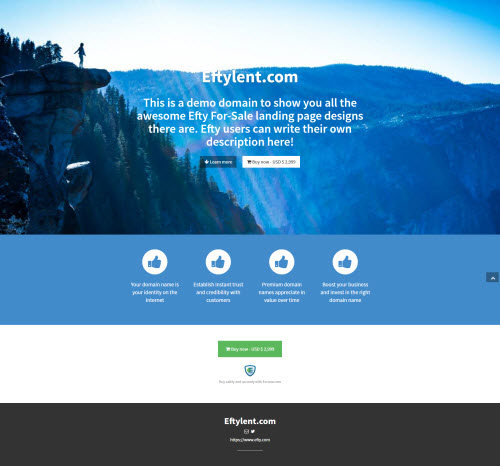 3 UDRP safe landers: 
Are you looking to protect yourself from a possible UDRP but you still want a way for interested parties in your domain to easily get in touch with you? Meet the Efty UDRP safe landers.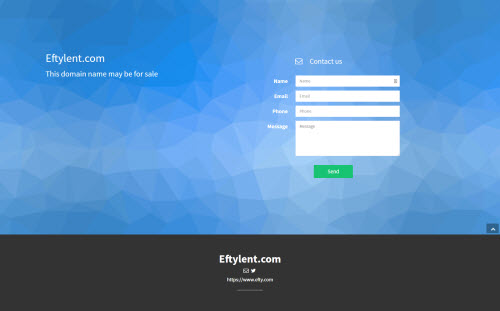 3 INDRP safe landers:
Specifically for India-based users, Efty added 3 landing pages that should protect your .in and .co.in investments from a potential UDRP.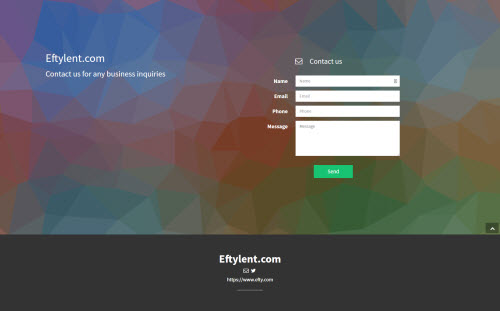 24 Industry specific landers: 
Efty decided to design a dedicated lander for each of the 24 categories within Efty so no matter what your domain name is about you can always find a lander with a suitable backdrop in the theme gallery.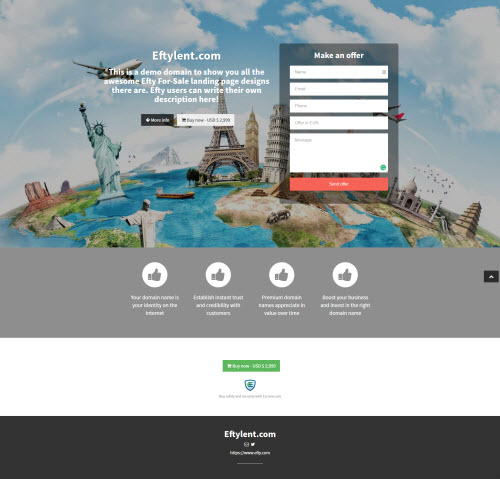 You can easily set your new default lander preference under Settings > Efty Market (scroll down to For-Sale landers) and you can pick one of the more than 40 landers for each of your individual domains via the Bulk Editor in the Domains overview or at the individual domain level: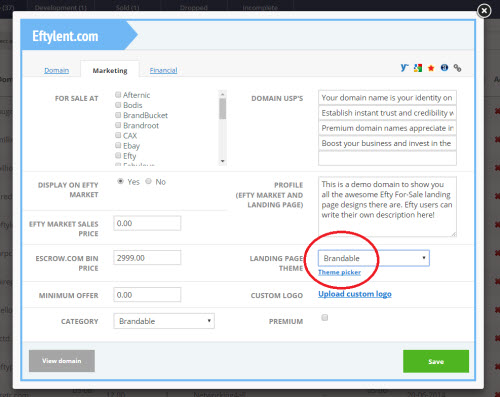 Efty has also built an easy "Theme picker" which shows you what your For-Sale landing page looks like with each design.