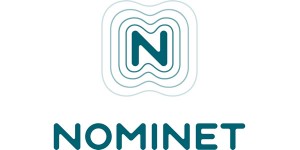 Nominet, the .uk registry, published a New gTLD domain name map that is designed like the London Underground map.
The map shows the Top 250 new generic top-level domains (gTLDs) as at the 11th July 2016 with some selected brands taken from the Top 1000 list on nTLDStats.com plus .blog. Until recently, there was a limited set of domain name endings that could be registered. ICANN invited applications for new gTLDs in 2012 to increase the choice and 1,157 have been commissioned to date.
We're in the midst of an unprecedented expansion of the spaces available online. In previous years, choice of online address was restricted to a few after-the-dot options: .com, .net and so on, alongside country-code domain names like .uk or .de. Now, the options are theoretically endless — from .london to .luxury, .bbc to .blog. Over 1,000 have launched to date.

Choosing a domain has always been about finding the right home on the web — selecting an address that will help boost your brand and give a sense of who you are. To help make sense of so many new options, we've developed a new take on the iconic London tube map using the top new domain extensions. Our map shows the 250 most popular (by domains under management) new generic top-level domains (gTLDs), alongside some of the best-known brands who have opted to establish their own after-the-dot space on the web.

There are over 23 million registrations under new gTLDs making them 7% of the 326.4 million total domain registrations. The top new gTLDs are .xyz, with around 6.4 million registrations (many of which were reportedly given away for free); .top, with around 3.2 million registrations; and .wang, which translates as the word 'website' in Chinese, with around 1.1 million registrations.

Like the London tube map on which our new gTLD map is based, the new gTLD landscape is likely to grow and change significantly in the coming years. (Compare a 1908 tube map with Harry Beck's 1933 version and one today). We can guess at likely areas of expansion — whether they be growing markets in Asia or the rise of .brands — but it's still early days. Being the internet, it's likely there will be areas of innovation that no one has yet predicted. But given the huge growth in choice and opportunity, the domain landscape looks set to continue to be a vibrant and interesting space.
Click the image below to view the full map