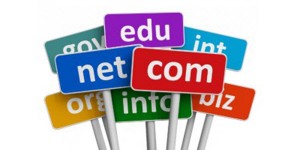 This is the best comment I have seen given by a domain name owner together with a domain name quote.
It states some of the advantages of owning a premium domain name and how such an investment will pay for itself over a short period of time.
It also states that this is the best and firm price they can give and that they don't want to waste any time with negotiations.
They also suggest taking your time to educate yourself (the domain name buyer that is) and request that you don't submit a counteroffer.
Finally they give some small incite on how they valuate their domain names and give a link to their whole inventory.
The whole comment seems to have the aggressive of someone that doesn't want his time wasted and also creates a sense of urgency because you know that the buyer might have given the same firm offer to others and also because you think that if you submit a counteroffer you might not hear back from the seller.
Here it the complete comment I got a couple of weeks back when I inquired for a one-word .com domain:
"Hello,
Thanks for your inquiry.
*********.com gets some quality organic ***the domain name's niche*** traffic, huge money making and development potential.
Owning a domain containing strong generic keywords strictly related to the field of your interest, means also gaining important SEO privileges because it's much easier ranking in the first positions in all major search engines for such keyword and this is an important advantage on your competitors.
It's a small investment which would quickly pay for itself thanks to the huge amount of new customers/visitors that it will bring to your future website or existing project, with no need to waste thousand of dollars in long advertising campaigns which would only give you temporary results before anyone will forget about your website while a quality and memorable domain would guarantee you a permanent and increasing leadership in a specific industry.
Please, note that our main goal is selling quickly as many domains as possible, to raise new funds for new investments so we're giving you since now our lowest firm quote to avoid wasting our reciprocal time behind a long and boring negotiation and to play our best chance on a possible quick deal at mutual satisfaction, with no speculations from our side.
Here's our lowest firm offer for a possible sale of this quality domain. We've no time to negotiate so we're giving you our best quote since now, feel free to accept it or, if unsure, just think about it at no obligation for a couple of weeks, take your time to investigate further about its value and strong development potential and SEO advantages granted by its keywords but kindly don't submit a counteroffer because we consider our premium domains as a strong investment on the future, their value can only increase with the time so we'd not be motivated in selling for less.
Our premium generic domains have been listed here at ********, waiting for the right buyer who might have interest in taking them at the right price …
We evaluate our domains by following various parameters including the meaning and the popularity of the term in search engines, the number of variations and TLDs under whom its keyword/s has/have been registered, the development possibilities in various fields, the potential increasing of its value with the time and the growing of Internet etc.
Please, have a look at our full domain inventory currently listed for sale here at ********."